***Returning P&G CEO AG Lafley is taking a leaf out of Paul Pohlman's book at rival Unilever by deciding to get rid of 90 or so under-perfroming brands, worth an estimated $8bn.
Which may unnerve some of its agencies although the brands P&G plans to keep (it hasn't specified what yet) account for about $9bn of its $10bn ad expenditure.
In reality this looks like a long overdue house-cleaning exercise. All these big companies just become too big; there isn't enough management to run the business properly.
Whoever takes over from Sir Martin Sorrell at WPP and Maurice Levy at Publicis Groupe will feel the same: why am I looking at quarterly numbers for a company turning over $5m?
But it still won't please Lafley to be following in Unilever's footsteps.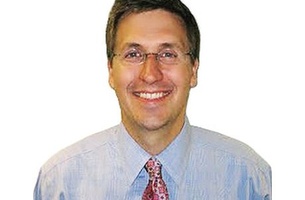 *** Publicis Groupe has hired Steve Libenson (left) as a partner at Rosetta Consulting, the digital media business-cum-management consultant it bought for about $500m two years ago. It now describes itself as a 'customer engagement' agency.
Libenson was a co-founder of non-profit outfit Cab Watch and has since toiled at The CementBloc, Monitor Group and Marketspace Advisory.
Rosetta managing director Jay Lichtenstein says: "Steve is an ideal fit for our practice and the larger agency. His career is deeply rooted in consultancy, and he has a strong track record of combining human insights and innovative technology to create engagement with brands and their consumers. We're thrilled to have him on our team."
But what do these wonks actually do?
***Droga5 is one of the big creative forces in communications – but it's quite a long time since we actually saw a great ad. OK, the Newcastle Brown stuff is very '360', and often quite funny. And Chobani has its moments.
But you sometimes get the feeling that the agency has a bigger eye on the website/social media than it does on the ad that's supposed to trigger this stuff in the first place. It didn't do at all well at Cannes this year.
Anyway, here'a a new one that shows a bit more application. For Under Armour, the US sportswear brand that's replaced Puma on D5's books. Not great but it's the way to go.

I always thought Dinah Washington was pretty mainstream until I heard her singing 'Trombone Butter' on Radio 6 (an even ruder version). Written by the immortal Bessie Smith.