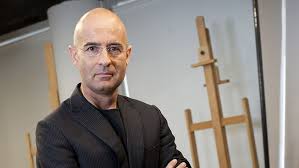 Former Publicis boss Richard Pinder (left) has seen a quick return on his investment in The House Worldwide, selling the business to MDC-owned Crispin Porter+Bogusky just a year after it opened.
CPB wants to strengthen its international offering and Pinder has been installed as boss of CPB outside the US, based in London.
CPB founder Chuck Porter says: "Outside the US, we have under-leveraged our creative talent. We have found great creatives like Ben Walker and Matt Gooden, but we haven't really surrounded them with the sort of excellent machine that we have in the US.
"Richard is one of the most innovative and accomplished global business leaders in our industry and we couldn't have found a better person to help guide our international growth."
Pinder says the merger is "a natural if dramatic step forward for the model we have been building." Which is debatable as The House set out to work with independent creatives and others to service international clients who didn't want to go with a conventional network.
The House's biggest client is Levi's which appointed Interpublic-owned FCB in the US and The House in the rest of the world after it left Wieden+Kennedy. FCB won't be particularly happy sharing such an important account with a rival network.