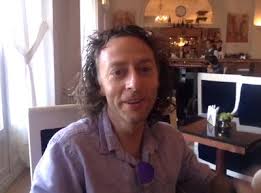 Aussie John Mescall (left) has received his reward for two stellar years at Cannes ('Dumb Ways To Die' and this year the Creative Effectiveness Grand Prix for V/Line) by being promoted from ECD of McCann Australia to ECD of the whole wide McCann world.
Some would say that such a job is more of a poisoned chalice than a reward (all those planes and meetings) but Mescall is clearly an optimist.
"It's a seriously exciting time at McCann," he says. "The opportunity to work closely with Rob (global creative chairman Rob Reilly) was just too big not to take, and we're very aligned on the kind of work we seek to do. He has a very ambitious agenda for the network and wants creativity to permeate everything we do. The move allows me to leverage my experience, and I look forward to playing a bigger role in our collective future."
Reilly says: "John's all talent and no ego and he has helped lead McCann Australia to become one of the best agencies in the world. John now has the opportunity to magnify what he does on a global stage. I am certain that John's reputation for delivering stellar work will be a magnet for recruiting the best and brightest to McCann."
Mescall is presumably some sort of replacement for Linus Karlsson, one-time chairman of McCann New York and London, who is going off to launch an entertainment and technology company, Ming, under the McCann umbrella.
Global ECDs (and, indeed, global CCOs and creative chairmen) often find that sprinkling their magic around the world is an impossible task. It will be interesting to see if Mescall (voted the nicest man in Australian advertising recently apparently) can work his magic on a client list that may just be reluctant to take the same kind of brave punt as Melbourne's Metro Trains.