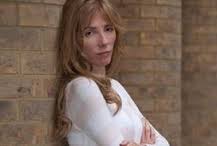 Claire Beale (left) is returning to her old redoubt at Campaign following 13 months in exile as 'brand editor' of fellow Haymarket title Marketing (now a monthly).
She's moved up in the world though, she's now going to be editor in chief. Beale edited Campaign for eight years prior to moving to Marketing, being replaced as editor of Campaign by Danny Rogers, who made his name on PR Week.
Rogers is returning to PR Week, also as editor in chief, and will keep his title of editor-in-chief of Haymarket's Brand Republic portfolio which includes the Brand Republic and Media Week websites as well as Campaign, Marketing and, presumably, PR Week.
Her stint on Marketing doesn't seem to have done Beale any harm, internally and externally. She's been shortlisted for editor of the year at the PPA and Marketing has also been nominated as Business Magazine of the Year and Business Media Brand.
The politics of such musical chairs are pretty impenetrable to outsiders but it seems that adland (some of its leading proponents are vociferous when changes are made to their favourite titles) has missed Beale and didn't welcome Rogers with open arms. PR is still regarded as well below the salt by many ad folk.
Update 13/5/14
I was unfair to Danny Rogers (and, indeed, the serried might of adland) in this last comment. A number of senior types have told me that they thought he did a good job at Campaign, in particular by boosting coverage of the global industry. Apparently there was work to do at PR Week.