Beautifully-crafted press campaigns have become rather a thing of the past so it's interesting to see one of any description – particularly one apparently aimed at cats.
We know the British (or lots of Brits anyway) are mad about them; scouring the likes of YouTube to see what the little so-and-so's are up to. And we suspect (or like to think) they have human-style intelligence. But you'd need to be a pretty sophisticated feline to take in all of this cat's-eye view of the world.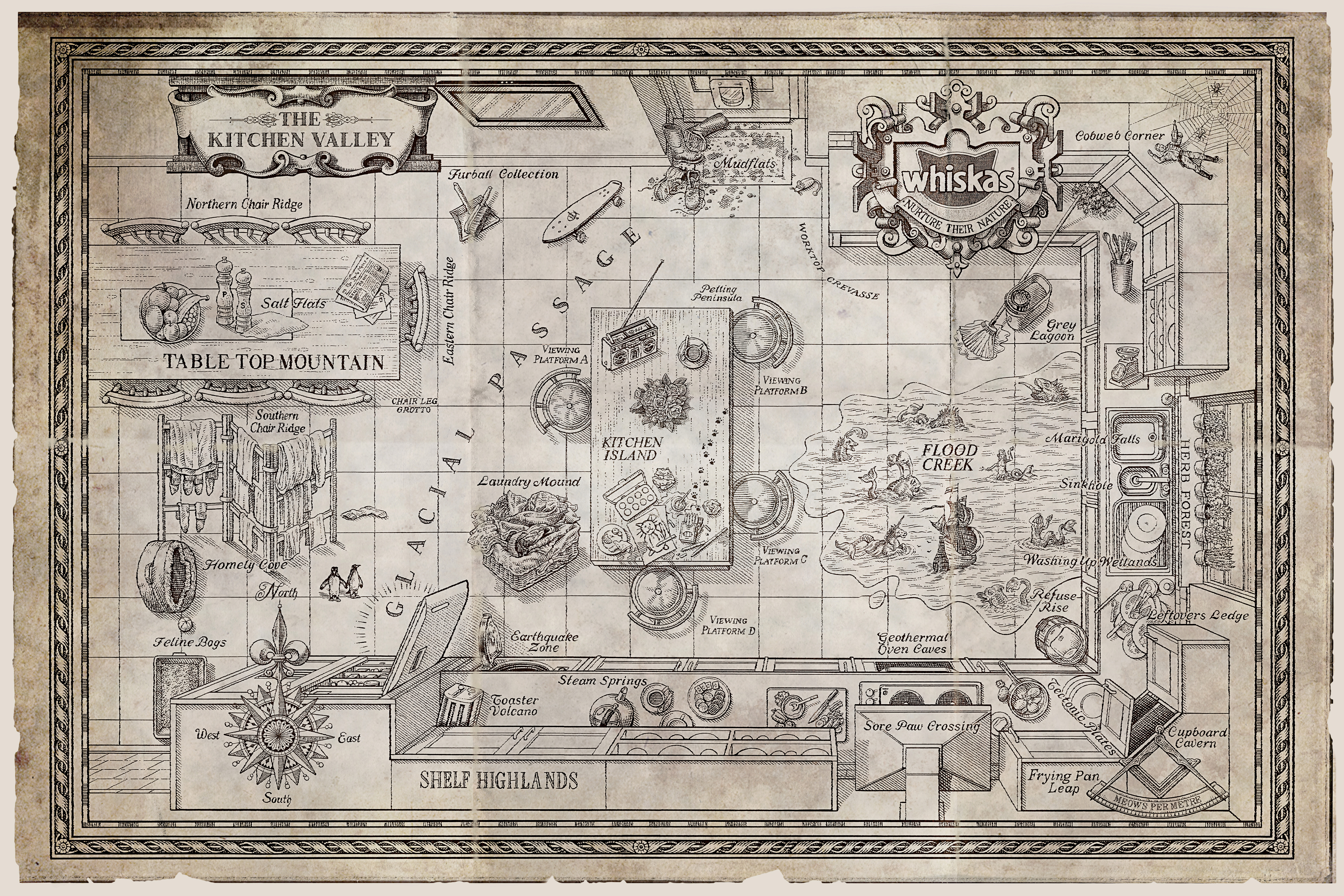 All based on research from the the Waltham Centre of Pet Nutrition, no less, about how cats see the world, to support a new campaign for Whiskas from AMV/BBDO. Very clever and bound to pick up a gong somewhere, surely.
Think it's probably aimed at humans rather than cats.