Campaign publisher Haymarket Media Group or HMG as it now likes to be known (which also stands for Her Majesty's Government – owner Michael Heseltine just can't help himself) is being surprisingly open about its financial doings these days.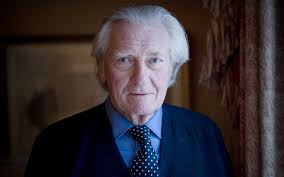 Heseltine (son Rupert is now the chairman with Kevin Costello as CEO) has been busily buying back shares in the company since he left the Government in 1997 (the latest deal is £10m for co-founder Simon Tindall) which has left the company with nearly £100m of debt even though it has sold off loads of property including the company's Hammersmith HQ. It's now based in Teddington in south west London, long-time base of its consumer titles including What Car?
Turnover was £318m in the 18 months to June 30 2013 with a reported EBITDA (our old friend, earnings before interest, tax and depreciation) of £30.8m. Old-style profits (or losses) are not stated.
But Haymarket (where yours truly once toiled back in the day) is still with us, which is no mean achievement as it's had to battle its way through the recent financial crisis and the depredations of online on its once hugely-successful print advertising businesses.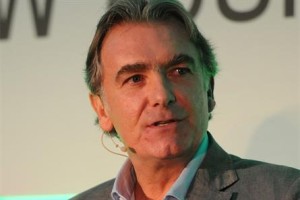 CEO Costello (left) says the company now has "headroom for investment" after reducing its debts by a third and reaching what he clearly hopes is a tipping point with slightly more than half its revenues coming from digital as opposed to print.
"Progress is really encouraging," he says. "There are still challenges in the consumer space, but B2B has passed the bottom of the cycle and we are beginning to see real growth". He also reaffirmed the group's commitment to B2B publishing, which continues to contribute 52 per cent of revenues.
Which must be quite a relief for the staff at once-mighty magazines Campaign and Management Today and those on Brand Republic's collection of websites. Industry gossip has been that Costello wanted an exit from these.
HMG is not out of the woods yet – a lot of the family silver, in the form of its property, has been sold. But if it can turn some of that EBITDA into real money then its market valuation, in today's buoyant market circumstances, would be in the hundreds of millions.
The elder Heseltine, now 81 but still popping up al over the place to regale us with his views on politics and the economy, doesn't appear to want to do that. Heseltine junior and Costello might, privately no doubt, take a different view.
As for Campaign, which seems to have seen off competition from Marketing Week but now has northern-based rival The Drum to contend with, it continues to defy the sceptics by maintaining a weekly print version as well as the CampaignLive website. The biggest problem for the print version is that recruitment advertising has dried up almost completely and media owners no longer puff their achievements in its pages. Stablemate Marketing has moved from a weekly print version to monthly, plus its own bit of Brand Republic.
Campaign, which saw the light of day in 1968 when Haymarket bought a dusty old mag called World's Press News and revamped it, is 50 in a few years' time, which will be no mean achievement for a publication in such a rapidly-changing business.
I see that Campaign's Wikipedia page (somewhat sparse admittedly) says that the WPN into Campaign rebrand was the doing of Maurice Saatchi, which is overstating it a bit. Maurice was promotions manager, I believe, some time after the launch and, although clearly a bright boy, not nearly so important.
The invention of Campaign, which took the trade publishing business by storm with its cheek and style, was the doing of first editor, the late Michael Jackson, (better known latterly for his writings on beer and whisky) and some other ex-Fleet Street hacks plus Swiss designer Roland Schenk.
But there you are. Grumpy admen always used to say (wrongly) that the only two accurate things in Campaign were the price and the date.