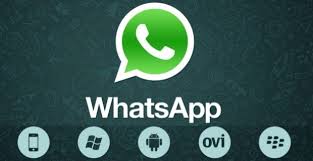 No-one could accuse Facebook of either sitting on its mountain of cash or failing to respond to fears that its core social network is losing its appeal to young people as their aunts and uncles populate its pages.
Mark Zuckerberg's construct is splashing out $19bn, by far its biggest acquisition to date, on WhatsApp, a so-called 'chat app' which offers its 450m users (mostly outside the US) low cost messaging.
And, crucially, WhatsApp doesn't take advertising – and founder Jan Koum says it has no intention of so doing. Koum said in a blog post: "You can still count on absolutely no ads interrupting your communication." WhatsApp is Facebook's first paid product.
Facebook bought photo-sharing app Instagram for $1bn in 2012 and was recently rebuffed by another messaging app Snapchat – which may be having second thoughts having seen what it was prepared to pay for WhatsApp.
No doubt there will be other deals; Facebook is turning into a kind of massive social media investment trust. One that seems to want to diversify outside advertising-funded business models.
Update
Rupert Staines, MD Europe at RadiumOne, adds
Facebook's purchase of WhatsApp for $19bn may seem hugely inflated, but when you consider it has a 70 per cent active user rate within a very young demographic plus access to the burgeoning emerging markets, then you start to identify why Zuckerberg has signed on the dotted line.
This agreement sees WhatsApp become Facebook's first paid-for product and with high engagement rates, it will be interesting to see how this platform becomes further monetised. However, it fits perfectly with Zuckerberg's vision for connecting everyone everywhere.
The simplicity of WhatsApp means advertising is an unlikely route to generate revenue which means Zuckerberg will probably look to other paid-for services, such as a mobile wallet, as the cash cow. Facebook will now look to strengthen its grip on advertising in the mobile space by connecting WhatsApp to Facebook profiles.
Ultimately, creating a one stop shop for your digital self might be Zuckerberg's goal but whether advertisers and consumers' preferences elect to unite and follow him is quite another. The acquisition of WhatsApp does not drive huge commercial value in the short term, but it does put a stake in the ground for the direction that Zuckerberg is taking Facebook.