What is Linus Karlsson up to at McCann and what is McCann up to with its creative leaders?
Karlsson (left)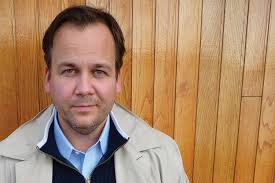 , who joined the agency from Mother New York during the reign of Nick Brien, was originally appointed chairman and CCO of McCann New York and London, a pretty daunting assignment and one which looked guaranteed to leave London in some sort of limbo.
He then became CCO global brands – whatever that means – leaving New York and London to pick their own CCOs. Now he's becoming CCO of Commonwealth, the bespoke agency set up by McCann owner Interpublic to handle General Motors' Chevrolet business, which once included Omnicom's Goodby Silverstein but doesn't any more.
He's being replaced at McCann by former Crispin Porter+Bogusky CCO Rob Reilly, who succeeded agency founder Alex Bogusky as CCO. But Reilly left the MDC-owned agency rather quietly last month, along with his wife Laura Bowles, a senior manager there, supposedly to pursue 'new ventures.' In fact Reilly seems to be pursuing a rather old venture, McCann, instead. But he's not going to be CCO global brands, as Karlsson was, but global creative chairman.
Still with us? Hang on, there's more.
Karlsson's number two Andreas Dahlqvist, another Swede of course, is following him to Commonwealth, also as creative number two, but is also becoming president of the McCann creative leadership council, working with Reilly. Which might mean anything or nothing.
And, finally, McCann says Karlsson will be forming a new "utility and entertainment company" although it's offering no details.
Mostly when this kind of torture by nomenclature occurs – coupled with vague references to new companies – it means that the subject of them – in this case the talented Karlsson – is on his way out.
But new McCann boss Harris Diamond, a former PR man, wouldn't be daft enough to give Karlsson a big role looking after his biggest client if he was on his way out, would he?
Whatever transpires, Karlsson might be reflecting that maybe he should have stayed at Mother.