Hello People co-funder Hugh Baillie is leaving to be CEO of Grand Union, one of the agencies in the French-owned FullSIX International digital empire. He will also head up FullSIX in the UK.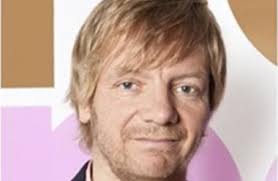 Baillie (left), a former CEO of Ogilvy in London, set up Hello People last year with creative Dave Dye and planner Rachel Hatton.
Hello People was a rebrand of Dye's former agency DMH and began with high hopes that Baillie and Hatton's experience at Ogilvy and before that at  BBH would attract bigger clients but that's a tough task for start-ups in a market where so much business is aligned internationally. Digital is one area when newbies can muscle in on big accounts and FullSIX, which employs about 600 people altogether, works for a blue chip list including Coca-Cola, Kraft, Danone and Procter & Gamble.
Grand Union began life as a traditional ad agency but morphed into a digital-based company. Founders Robert Forshaw and Matt Nicholls sold their combined 90 per cent share in the agency to FullSIX for an estimated £8m in 2010 in a deal with a maximum value of £15m. Forshaw and Nicholls will leave after a handover period with Baillie.
Baillie says: "Across Europe, FullSIX is already central to its clients' business growth in the digital age. They lead the way in making agencies truly relevant to clients again. I am thrilled to be joining a strong UK base backed by a group with huge ambition and potential to lead change in our industry."
FullSIX founder Marco Tinelli says: "We already have a stellar UK business. We are thrilled that someone of Hugh's stature is joining to take us to the next stage: the development of FullSIX/Grand Union as the preeminent marketing communications group in the UK through data, relationship marketing and media."
FullSIX claims to be Europe's biggest independent marketing communications business.