Daniele Fiandaca (left) is head of innovation, and Simon Hathaway, president, shopper marketing and retail operations at Cheil Worldwide. They look at the way shopper marketing is changing to reflect a world in which consumers can browse and shop at any time by using their mobiles.
Sir Martin Sorrell recently said: "Shopper marketing is a significant growth area and the next biggest battleground for retailers." We agree, but we also think it doesn't stop there. The knock-on effects of how technology is impacting how we live, how we shop – and importantly – the length to which we now share, is having an equally significant impact on the advertising industry.
Shopper marketing, to most people, isn't sexy. It's seen as cardboard and shelf wobblers and nothing more. Yet the Tesco Homeplus 'virtual store' in Seoul, which allowed subway commuters to shop for groceries on their phones, has arguably been the most copied piece of work over the last five years. Tesco brought it over to the UK at Gatwick Airport and the idea also popped up around the world in the Australia, France, the US, China and Singapore.
Shopper marketing has evolved to represent one of the biggest opportunities right now in the communications space. For clients, it can help grow business; for media agencies it can help amplify channel planning strategies; and for creatives, it could even open up new places to win awards (Tesco Homeplus in the end won a Grand Prix at Cannes in media, gold in direct marketing plus the Grand Prix at the SXSW interactive festival in Austin).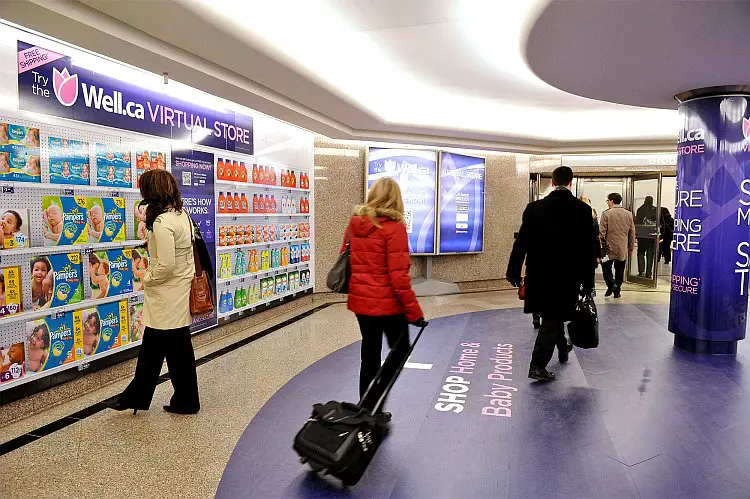 That's not to say that the usual channels are dead – far from it (just look at the impact a 30-second Christmas spot can have on sales). But the traditional thinking is based on a traditional approach to communications. A model where at every stage we are looking to get our audience to consume either a message, an experience and ultimately consume our clients' products. Shopper marketing was traditionally purely focused on that end point by understanding what triggers can best help convert people.
This is no longer the case. Thanks to smartphones, we are always on and can buy at any time. In fact, the mobile is fundamentally changing shopping behaviour and it will transform shopper marketing as well.
The starting point must be our audience. Are they consumers? Or are they shoppers? Today they are both at the same time. They are just people – and to say otherwise is to create unnecessary silos.
By looking at the audience as simply 'people' we will not only empathise, but also recognise that we ultimately want our audience to buy our products. And 'people' expect their shopping experience to be everywhere, instant and personal.
So in essence, there are six key things from the new age of shopper marketing that every brand and advertiser should learn:
*People are always on. So that means the shopper is always on. We expect to be able to buy through social channels and every media touch point is an opportunity to enter a retail environment and buy
*Retail is a brand-building channel. If the old ways were linear: build awareness, drive preference and sell at point of sale, then the new ways are holistic: everything happens at the same time and retail is simply a focal point
*Brand realignment is led by the retail experience. Apple is perhaps the biggest example of this today as it has democratised its brand through retail. Until they had shops only cool media types and hipsters had Apple products. Now it's everyone and their grandma.
*Walk in someone else's shoes. We believe most people in the advertising world are guilty of living in a bubble, to a certain extent, far removed from the audience they communicate with every day. We need to spend time walking a mile in the shoes of our audience. We need to go shopping, talk to the store staff and find out what might anger or annoy you about the experience. That's where the insights are.
*Think small. The classic advertising view is to take a big idea first and then make it smaller and translate it to different channels. However, this simply does not translate directly into shopper. Ideas need to be specific and bespoke for the channel and a collection of small ideas that feed into a single creative platform can be just as powerful. For example, by baking in the freshness of the cake by using a baking tray with times of the day etched in or letting people print personal messages into their chocolate bars.
*Re-define media. Tesco Homeplus in Seoul was a great example of actually redefining the media space as an opportunity to shop and actually making people's lives easier. We need to be defining media as the point at which an idea and people actually meet.
When we talk about 'shopper marketing', advertisers should understand that there is no longer a shopper state of mind. For some this may sound scary as it seems like digital integration all over again. However the reality is that shopper marketing shares many of the same characteristics – and like digital – represents an important part of the future of advertising.
___________________________________