On his recent foray to Advertising Week in New York WPP boss Sir Martin Sorrell accused POG, as he calls it (the putative Publicis Groupe/Omnicom construct), of copying WPP's strategy – more digital and emerging markets.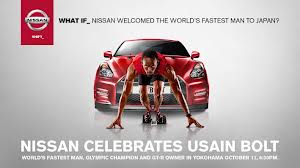 Well now the Omnicom bit of POG has nicked another of his ideas, a bespoke agency for a car company. WPP has Team Detroit for Ford and now Omnicom has launched Nissan United for the Japanese carmarker, consisting of elements from long-time Nissan creative agency TBWA, media group OMD, Interbrand, Emanate (whatever that may be) and Japan agency Hakuhodo.
It's rather brave of Omnicom to step into these waters again: it was briefly a partner (through Goodby Silverstein) in Commonwealth, the General Motors bespoke agency set up with IPG's McCann at the behest of now departed marketing chief Joel Ewanick. Goodby (and Omnicom) were eventually turfed from Commonwealth which is a now a McCann operation.
Stlll, everyone in the car business seems to want their own bespoke agency. Hyundai and Jaguar Land Rover have full-on in-house operations in Innocean and Spark44 respectively. WPP also provides Hudson Rouge for Ford's luxury brand Lincoln and Team Mazda.
Whether or not this leads to better work is a moot point. From the point of view of about-to-merge Omnicom, Nissan United at least cements Nisssan (a much more successful company than its partner Renault) into a three-year deal while other car clients (GM, Renault and Toyota to name but three) may fret about conflict.