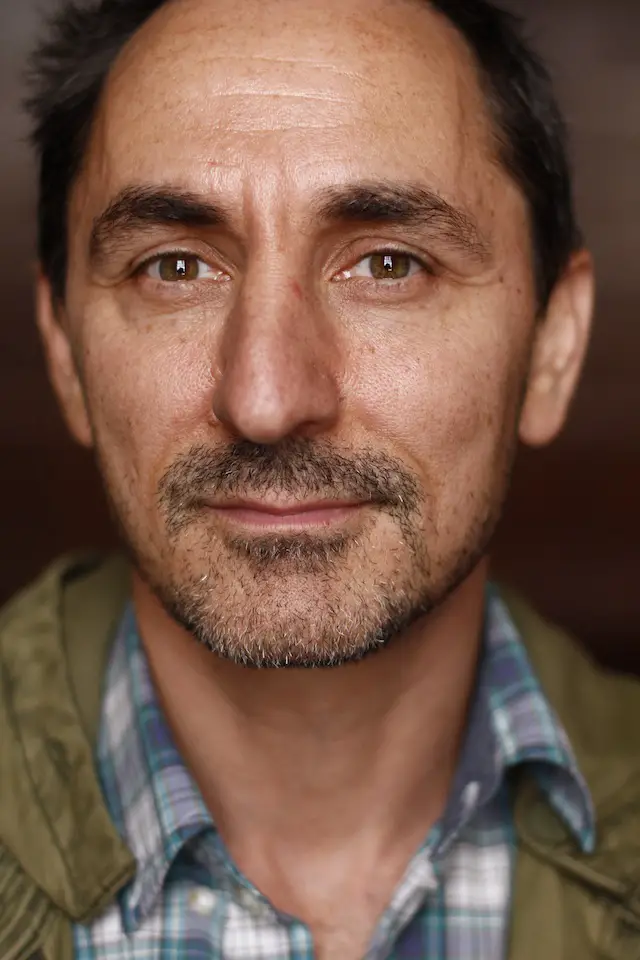 In just seven years Droga (above), 45 and one of his six children raised in Australia, has created an agency that ranks with BBH and Wieden+Kennedy (both 30 years old) as one of the best in the world, one of the very few that advertisers covet rather than the other way round.
D5 (so named because D5 was the label sewn into his clothes by Mrs Droga to ensure all the Droga clan took the right clothes to boarding school) is headquartered in New York with a successful outpost in Sydney (where it handles Qantas and Australia's biggest retailer Woolworths among others) and a new venture in London headed by former 180 Amsterdam boss Kevin Dundas and Droga's long-time creative partner Nik Studzinski.
Both became colleages of Droga when he moved from creative director of Saatchi Singapore to take over as creative head in London in 1999 at the grand old age of 29. After a baptism of fire (some of the older hands wondered quite what he was) the super-confident Droga won awards, plaudits and accounts before moving up in the Publicis Groupe hierarchy to become global CCO of flagship network Publicis Worldwide from 2003 to 2006.
He set up D5 in New York in 2007 with a team headed by former journalist (now vice-chairman) Andrew Essex. But Droga was always the boss, front man and creative leader; more in the mould of a Bill Bernbach or David Ogilvy than the humble member of a team most aspiring newbies profess to be these days.
This, surely, is one reason for D5's success: you know where you are with Droga and D5, like it or not. And the work too has been (mostly) outstanding; matching eye-catching commercials of the old style with all the digital bells and whistles we expect these days but in a more seamless way than many of its rivals manage.
With a client list numbering Coke, Mondelelez, Motorola, the above-mentioned Newcastle Brown, Prudential and Unilever it's no hard to see why D5 has been tnear the top of the big marcoms companies' wish-list for years now; ambitions that were confounded by the agency's surprise decision to sell 49 per cent to mega Hollywood talent agency and producer William Morris Endeavor for somewhere between $100-200m (Droga isn't saying exactly how much).
Why WME? Here's what the boss says about this and other interesting matters.
 1/ You recently sold 49 per cent of the company to William Morris Endeavor. How do they differ from any other kind of investor – private equity or, even, one of the big marcoms companies?
WME is in a different but complimentary industry. We're both striving to be the best at what we do, while knowing full well the shortcomings of our industries.
As flattering as it has been to be approached by the big holding companies, their ambitions are predicated on preservation and maintenance rather than creating new things and expansion. To most holding companies, stability equals progress. Unless you are moving forward, you are falling behind.
We want to build a robust business that's influential across the board. WME has influence and access far beyond anyone in or near our industry.
And it goes far beyond celebrity. It's about what we can build with those creating and shaping culture, from pop stars to the world's thought leaders. But at the end of the day, the onus still falls on us to be the brand guardians and creative leaders. Our business model hasn't changed.
We're just trying to broaden our canvas exponentially. More access. More influence. More opportunity for impact. All clients want that and all brands need that.
2/ We keep reading that advertising as we've known it is dead. But successful agencies, whatever their skills, still depend on big client budgets, the most visible being spent on TV ads. Are we kidding ourselves that the world has changed when it hasn't?
The world doesn't have to tolerate crap anymore. There are whole industries built on creating technology to avoid what we create. This is a message to our industry: we have to get better, smarter and more relevant. We can't rely on the great assumption that if we make it, people will see it. We have to create work that is comprehensive, engaging, relevant and when appropriate, participatory.
Look at TV ads: they haven't gotten better at all. There's now a bigger gap between ads that are great and those that are irrelevant. What's worse than bad? Irrelevant.
Good storytelling and good content is never going out of style. Just look at the recent wave of amazing new television programming. Perhaps it is their industry's reaction to how just bad television programming became. It's just crazy that there are people who still think disruption is a solution to garner attention, that pre-rolls and banners are effective tools. They're destructive.
3/ You've opened in London and you're in New York and Sydney. Where else do you want to be and why?
My ambitions aren't to collect pins on a map. It's about being in business with people I want to be in business with. London is an important foothold for us in the region. Having worked in London and knowing there's such a bevy of talent there, I wanted to tap into that. Ultimately, our clients don't care that we only have three offices as long as we have a global point of view and can deliver smart solutions.
4/ Is it more important to be the biggest agency or the best? Can you be the latter without the former?
Scale doesn't really count for anything these days in advertising. All the power that came with size has dissipated over the years. Big doesn't make you better, but I also don't believe being small makes you great. It is all about what type of business you want to grow to be. Continued growth and profit are essential to any good company, but it all comes down to how you grow. If you expand at any cost, you will lose your center, your culture and your reason for being in business.
A lot of my favorite companies in the world are large, but despite their scale, the core of what they do has not been diluted. Pixar is an extraordinary company that unites technology and storytelling, but they still have a purity and DNA that wasn't compromised when they transitioned from making short films to feature films. You could argue that about Apple, Google, Amazon and IDEO. However, if scale is the end goal, then your DNA is harder to protect and secure. If quality is the end goal, then scale comes as a result. To be influential, you do need to have a certain amount of scale and weight.
6/On being compared to Wieden+Kennedy and BBH
 Of course it's flattering because they've both been exceptionally consistent for 30 plus years. I think all three of us have good intentions in everything we do. It seems simple to me. Take pride in everything you produce, have clarity in leadership and prioritize your culture. I think, however, where we differ, is that we aspire to not just be the best in our industry but rather to help redefine it. As much by the quality and effectiveness of our work but by the impact on society of our thinking.
7/On people he admires
Anyone who makes positive contribution with their imaginations.
My personal favorite role models are John Lasseter from Pixar and David Attenborough from everywhere. Both used technology to tell better stories and enriched so many lives.
8/On 'big data' – Martin Sorrell's new 'Math Men'
I'm not anti-data, but you can also drown in it. Data is a lot like baseball; there's so much statistics in baseball used as a filler. To make boring plays seem interesting and average players seem extraordinary. That also happens in advertising. We see so much over-justification and dissecting of things. What's lost is the heart and the spirit. Human beings are still moved by emotions and originality. You can't be clinical about things all the time. We have our own data strategists to make our work smarter, but we use their work for insight, not justification.
9/On the agency's forthcoming move to 120 Wall Street
There's no way I was going uptown. Uptown is for tourists and robots. Downtown is where people actually live and think. We found a fantastic, grown-up space to house our growing ambitions and need for more toilets.
10/On being inspired
There are a number of agencies and individuals I admired when I was moving up: Wieden + Kennedy, Lee Clow, BBH, CDP, Saatchi London, Howell Henry. Bob Isherwood (Saatchi global CCO) went out of his way early on and supported me. I'm inspired by those who are brave and different; anyone who tries to move the industry forward as much as their own personal career. I always respect and appreciate that.
I don't pretend to have all the answers. But I sure want to ask some new questions. We're trying to give it a go: we're trying as hard as we can. There's so much good we can all do with our talent.
It's an ambitious creed: can advertising really be a force for good or just a good advocate? The obvious question this raises is politics, the way society tries to achieve good ends (and much else besides, alas).
D5 has already been involved in election work for Obama and projects for Unicef and the United Nations. Maybe the new D5 in London should have a word with Labour leader Ed Miliband, currently applying his shiny toecap to parts of the British Establishment like the raucous and rancorous Daily Mail? He'll need to appoint an election ad agency soon.
It seems rather an obvious marriage.