One of the most interesting pitches around in the UK just now is that for electrical retailer Dixons' £50m account, a classic heavy duty retail job.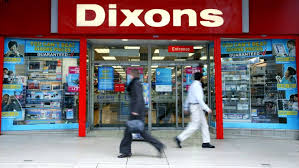 Dixons (which also owns Currys and PC World) has been with M&C Saatchi, and before that Saatchi & Saatchi, for decades, usually content to plug its low prices rather than try anything fancy.
It seems the current regime there, flying high as rival Comet went into administration and the likes of Tesco pull back from electricals because of the online challenge, has a more ambitious creative strategy in mind. Integration consultant Flock has been charged with finding a new agency and it's believed that the final shortlist is M&C, AMV/BBDO, BBH and, maybe a surprise here, 18 Feet & Rising.
The point about such lists, of course, is that you try to include a bit of everything from agencies that have the resources to handle the business. Dixons is a UK-only account, which makes life easier. Also the options for advertisers have increased with the rise of companies like TAG, WPP-owned Hogarth and independents like Zone who take on the heavy lifting: churning out the endless price-based print ads and other materials while the creative agency gets on with with the clever stuff. This is what happens at Tesco with Wieden+Kennedy and TAG. So you don't necessarily need an agency with a huge in-house studio.
M&C we know about, AMV/BBDO has been handling Sainsbury's successfully for years so it's an obvious choice if Sainsbury's doesn't mind. BBH handles Waitrose and also Barclays which is pretty heavy duty while !8 Feet has Nationwide, ditto.
All four agencies are more than capable of outstanding work although M&C has its work cut out as, to date, its output has been more notable for efficiency than creativity. Could 18 Feet, which has also produced a perky TV campaign for AkzoNobel's Polyfilla recently, do what W+K did and surprise the world by nabbing a big retailer?
It's also interesting that no WPP agency has made it to the last four. WPP's RKCR/Y&R handles Marks & Spencer but, beyond that, it's a retail-free zone in the UK. JWT pitched for Tesco and made it to the last two for £100m Asda but lost out to VCCP. This will not please boss Sir Martin Sorrell who knows all about the profit potential of Dixons, having been finance director of Saatchi when it first handled the business.