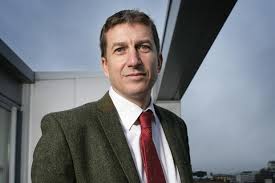 There's a new kid on the block in the burgeoning agency search business, Flock Associates set up earlier this year by former Saatchi & Saatchi EMEA and Aegis Europe boss Simon Francis (left).
Flock has been hired to handle the Dixons review of its £50m account, currently at M&C Saatchi, its home for 25 years (before that it was at the brothers' Saatchi & Saatchi).
Dixons UK marketing director Andrea Silver says: "M&C Saatchi have produced some valuable work for us and will continue to work on our upcoming Christmas advertising campaigns, which represent a major part of our yearly marketing activity."
"During the time we have worked together, the electrical retail environment has significantly changed and as a business we have developed and grown. We are keen to maximise this growth and engage with our customers in an even better way by introducing some new ideas and fresh thinking."
Handling Dixons huge number of marketing communications is a major task and the new agency or agencies won't take over the account fully until the New Year.
Flock is a new rival to the likes of Oystercatchers, voted top UK agency search outfit in a recent IPA poll. Agency search is only one aspect of what it does; it claims to increase marketing effectiveness through what it calls better integration, meaning, among other things, getting all a client's multifarious agencies to sing from the same hymn sheet. Its clients include drinks giant Diageo.