The UK finally has a new bank, the cornerstone of the Government's banking policy, although it's arrived rather by accident.
Lloyds Banking Group was told by the EU to get rid of 632 branches as punishment for being helped out by the Government in 2008, following its disastrous government-induced acquisition of HBOS.
First it tried to sell them to the Co-op Bank until the banking authorities realised it didn't have any money. So now 'Project Verde' as this exercise was called has seen the resurrection of the TSB Bank, bought by Lloyds way back in the 1980s.
Which is a big boost for Y&R breakaway Joint, which was appointed as Project Verde's agency but didn't look like it was going to have too much to do if the Co-op deal went through.
Now it does though and its initial efforts include posters and an online campaign, including this film which paints a somewhat fanciful picture of the rebirth of TSB.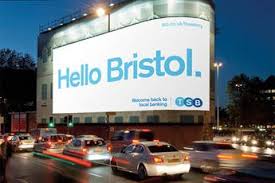 Majoring on being a supposedly local bank is sensible though. Particularly as it has inherited millions of customers from Lloyds, many of whom aren't very happy about being shunted from one bank to another.
Can TSB walk the walk too? Time will tell although it's not the best of auguries that its online banking went down on the first day.
Also CEO Paul Pester, who comes from Lloyds as do most of the others, is refusing to tell anyone how much he earns.
The Reverend Henry Duncan, the TSB's founder who features in the film above, would no doubt be surprised at how much – whenever Pester decides to 'fess up.