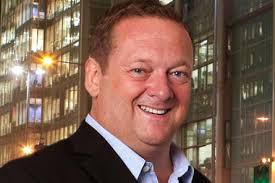 In little over a year Eric Newnham's new out of home specialist agency Talon has wrought devastation on the large and profitable UK OOH planning and buying market, grabbing huge chunks of business from its more established rivals (chiefly Aegis-owned Posterscope) and any number of senior managers including many from Newnham's old company WPP-owned Kinetic.
It's since emerged that Omnicom's OMG is a minority shareholder in Talon, leading to speculation that Talon is a test case for an Omnicom OOH business around the world.
Out of home these days is a lot more than paste-and-paper posters although they still account for most of the billings. Digital posters have grabbed the premium end of the market, in the UK particularly, and the big OOH agencies see areas like experiential marketing and even mobile (as it's mostly consumed out of home) as part of their remit.
Since its spectacular launch Talon has been keen to show that it's not just the old poster buying gang with a new home and a slug of Omnicom money. So it's been promising a revolution in OOH, partly through closer and more productive relationships with media owners instead of the adversarial approach of yore.
To this end new chief strategy officer Andy Tilley (you never used to get those in OOH agencies) has been bending his mind to a new identity and philosophy, which emerged this week.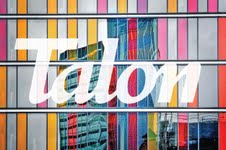 The new logo (typeface really, left) does not feature a giant claw unfortunately (the name Talon arose when the company was an offshoot of another bird-influenced agency, City specialist Ptarmigan).
And here's Tilley on the philosophy:
Our agency represents so much of what is exciting and fresh about the vast, dynamic world that is Out of Home. Our collaborative, open and joined-up approach provides our clients and agencies with a different lens on the world, bringing our media owner partners closer and opening up the endless possibilities of an ever-evolving landscape. It is this that we have captured in our brand redesign, imagery and strapline, 'For a Landscape of Possibilities.'
Rivals will scoff no doubt; by the sometimes bruising standards of the OOH business this might be deemed to be away with the fairies. But it's worth remembering that Newnham and his team (mostly from Poster Publicity) helped to turn WPP's Kinetic into a $4bn billing global media agency and a highly profitable one at that.