How do you get people to want more chocolate – or miss the bits of chocs they don't have?
Well Buzzman in Paris has come up with this neat solution for Mondelez brand Milka, by removing a chocolate square and the inviting you to go online to get it back or send it to a person of your choice.

It ticks all the boxes doesn't it? The client would have been beside himself/herself.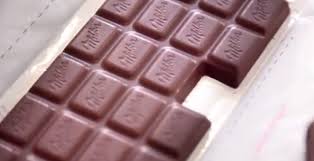 But who'd do that for a piece of chocolate?
Anyway, we thought Crispin Porter (or was that Mcgarrybowen?) was handling Milka in Europe. But that's Mondelez for you.