How can you have a Prince of Cambridge?
But Queen Elizabeth ll is rather fond of showering her family with ersatz titles these days so we've got one: William and Kate's new (as yet unnamed) baby boy.
And various brands are doing their bit to celebrate the Royal birth with, so far, no obvious winner.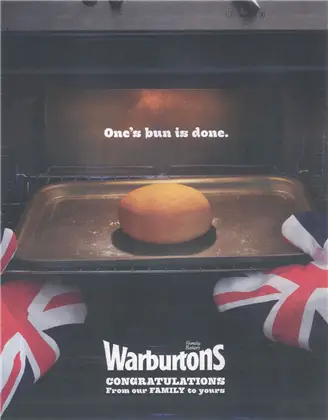 Bakers Warburtons is probably in the lead so far with this effort. For readers unfamiliar with the arcane corners of the English language, having a 'bun in the oven' means you're pregnant. Which Kate no longer is, of course. Pleased to see that the Palace's efforts to persuade us to call her Catherine have come to naught, by the way.
Elsewhere there's been a predictable outbreak of forelock-tugging, not just from advertisers but Her Majesty's Media. The British press in particular is absolutely unbearable when it steps into 'God bless 'yer Ma'am' mode; clearly calculating that the great British public will be hanging out the bunting, toasting the new baby with traditional drinks like Baileys and lemonade and buying more papers stuffed with supplements containing containing every bit of royal flim-flam imaginable (most of it written weeks ago).
So what else is there? Marks & Spencer essays a traditional theme with a wry twist (not bad) while BT lit up its Telecom Tower, which at least means they're using the thing for something (actually it's full of fibre optic cables).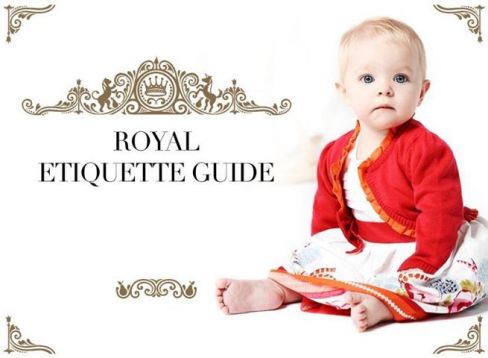 No doubt there'll be more. And more and more….