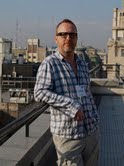 Neil Dawson is executive creative director and co-founder of BETC London. He has worked at BBH, DDB, TBWA and Hunt Lascaris in South Africa when that country became a democracy. He has won numerous awards at Cannes and elsewhere for clients including Johnnie Walker, VW, Levi's and Philips Electronics.
I thought I'd come at this slightly differently, celebrating a great campaign idea as well as a great execution. So, I've selected pairs of ads from famous campaigns. In this twin desert island edition you get two-for-the-price-of-one.
I thought it would be interesting to showcase the oft-overlooked ad that kicked off a now famous campaign. The first execution the client had to put his faith into as they choose a bold new direction. The unsung hero (and sometimes their unsung creators) that then allowed other ads to take the limelight and the glory. Neither are easy by the way, both need an agency that constantly challenges itself and a brave client to understand that if he or she is feeling slightly uncomfortable, then they are on to something great.
Honda – OK

It set up the tone and feel for the whole campaign. The Garrison Keillor voice over was a masterstroke. It also introduced us to the Power of Dreams and killed off Made in Swindon. Being positive and inspirational works. Who knew? Richard Russell that's who, 'cos he wrote it.
Honda – Grrr

Original story, original music (heck I can even hear my ex copywriter singing on it!) Cute animation. That's not a dumb way to do an ad…
Walkers – Coming Home

Squeaky Clean Gary Lineker returns to the UK and fronts the new campaign. The only thing that turns a good man (he was never booked in his career) to do dastardly deeds is the irresistible nature of the crisps. The start of another epic campaign by John Webster.
Walkers – Gazza

After Gazza's tears at Italia 90 (which still hurts to this day…pause to turn and give wistful look out of the window…) Walkers create an iconic tactical ad to announce Salt and Lineker.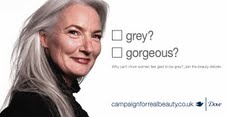 Dove – Campaign for Real Women
The word was they interviewed the client's daughters to prove how deeply affected they already were by the beauty industry. Many people say they were in the room for this ad, and to be fair I'm sure it was a team effort. But creatively Mr Dennis Lewis was the mastermind behind this.
Dove – Evolution

One of the first truly viral ads. You know you're on to something when Harry Enfield rips it off for his comedy show.
Marmite – Love/Hate

The truth will set you free! Who said that? God, I hope it wasn't Hitler or Stalin…Still one of the bravest bit of strategic thinking. Kudos to the planner for tearing up the original brief after a conversation with Flintham and McLeod and going with the polarizing nature of the product.
Marmite – Apartment

Simple, unexpected, very funny. It has that rare quality of re-watchability, a quality that is great value for any client as the shelf life is far longer than an average ad.
John Smiths – No Nonsense

Like Doctor Who, the No Nonsense campaign has gone through a few transformations over the years. This is not the first ad in the campaign but it is early on. Back then Jack Dee was the No Nonsense man. He simply set up that John Smiths was so good it didn't need all the flashy lifestyle fluff that other brands adopted. Another John Webster creation.
John Smiths – 'Ave It
http://www.youtube.com/watch?v=VUSpjZEhNU8
The Peter Kay chapter of No Nonsense campaign was universally loved, more than the earlier iterations I think. This execution stood out even from that and lodged itself into the hearts and minds of the nation. 'Ave it.