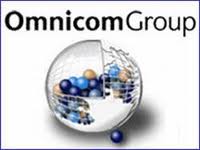 Omnicom agencies BBDO and Goodby Silverstein have been wielding the axe according to Ad Age, with around ten per cent of BBDO's staff – hundreds of people – being laid off in the wake of the loss of $300m Gillette to Grey.
Goodby Silverstein is much smaller but recently opened in New York and Detroit; the latter office intended to house its contribution to General Motors' short-lived Commonwealth agency.
But Commonwealth is now, if it exists at all, largely McCann.
In the UK and the rest of Europe so-called TUPE rules rule, which means that people working on an account move to the new agency, for a time at least. There is no such equivalent in the US although it seems likely that some at least of Goodby's GM people will find work at McCann.
Which won't be much consolation if you've just been shifted from San Francisco to the more extreme climes of Detroit.
You'd think that a huge (and still mostly successful agency) like BBDO would be able to live with surplus people for a while but it seems not. Omnicom has to make up its quarterly financial numbers and that, alas, seems to take priority over everything else.