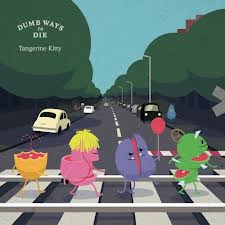 McCann seems to have topped the global agency stakes at this year's Webby Awards (it thinks it has anyway) with ten; spearheaded by McCann Melbourne's 'Dumb Ways To Die' for the local Metro system.
This was awarded the most Webbys for a single campaign, hardly surprising for a film that has garnered over 45m YouTube hits to date.
John Mescall, executive creative director of McCann Australia and the creative director on Dumb Ways To Die, says:: "Our whole team is honored and overjoyed at the generous reaction we have received from the global advertising community. We never expected this video to be seen outside of Australia – let alone by the entire world."
And it is, indeed, a brilliant film; one that may repeat the success of Chipotle at last year's Cannes Lions.
Mescall was the writer, the art director was Pat Baron, the animator was Julian Frost and the music by Ollie Mcgill of the Cat Empire. The digital wizards involved were Huey Groves and Christian Stocker.
A big part of its success is the music, as with Willie Nelson singing Coldplay's The Scientist for Chipotle.
Nelson is the legend's legend of course. The singer on this is barely-known Aussie Emily Lubitz of Tinpan Orange and a mighty fine job she does too.