Just back from a fleeting visit to New York, where Coca-Cola is an absolute obsession; it's almost as ubiquitous as Starbucks (but that's 'cos Starbucks has grabbed all the best sites and turned them into scruffy branches) and there doesn't seem to be a Pepsi in sight.
At the same time we had Coke boss Muhtar Kent (below) being quizzed on CNN (and no doubt elsewhere) about Coke's new supposed commitment to healthy lifestyles. He wasn't quizzed very hard – which was just as well, as he didn't seem to have any real answers.
But if there was ever an iconic brand it's Coke and it's nicely expressed here in this online film for its new 'sharing' cans from Ogilvy Paris and Ogilvy Singapore part of its ongoing 'Open Happiness' campaign.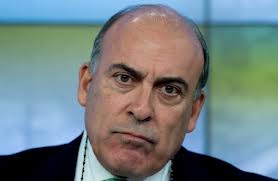 Maybe this is Muhtar's answer – smaller cans.