It's a dry, spare document. But beneath the dense, printed undergrowth of Centaur Media's Interim Management Statement 7464E – out on City desks first thing this morning – lies a rich speculative mulch.
Take this, for example:
Geoff Wilmot is stepping down as CEO but has agreed to remain with the business until the end of the financial year in order to implement a smooth handover to Mark Kerswell, who is now interim CEO.
Tim Potter, MD of the Business Publishing division has decided to leave Centaur. The process to appoint his successor has commenced.

Wilmot has been the CEO since 2006, a relic from a bygone era called Print. Kerswell is the group finance director, imported relatively recently from rival publishing house Informa. And Potter? He's been at Centaur almost as long as I was – which means forever. Or to be more precise, over 25 years.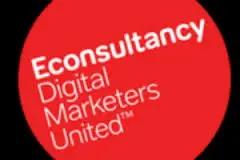 The clue to the Centaur story is in the departure dates and the word "interim". This is no carefully planned succession strategy, but a hastily cobbled putsch designed to appease the moneymen's ire once they discover (as they now have) that all the high falutin' promises of earnings growth predicated on Centaur's transformational but risky £50m acquisition of Econsultancy last summer will not come to pass. Not, at any rate, in the near future.
Here's another understated gem from the selfsame IMS:
May and June represent two of Centaur's most important trading months, typically generating in the region of 45 per cent of full year EBITDA. Visibility of advertising revenues for this period still remains limited and delivery of corporate training revenues is also volatile.

Or put another way, an earnings disaster is on the way. No wonder Centaur's share price dipped from about 47p to just over 31p this morning on receipt of the news. At all events, we doubt the dip was because share traders were in deepest mourning for the two departing executives.
What's gone wrong? Well, undoubtedly Econsultancy, the paid-for content acquisition, has failed to delight. Investors were promised digital steroids. What they've got instead is brewer's droop: some mealy-mouthed excuse about losses in overseas operations.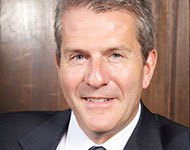 More seriously, disappointment over Econsultancy has formed a deadly cocktail with calamity in the print division, which is Mr Potter's (left) peculiar fiefdom. The wheels have been coming off this vehicle for some time. No amount of penny-pinching and management delayering has been able to disguise a simple truth: the emperor has no clothes, or for that matter, coherent strategy.
The promised uptick in print advertising, particularly cycle-sensitive recruitment advertising, is stubbornly refusing to come through. No surprise, really, given that the economy is dancing around the abyss of a triple-dip. But that's no consolation for Messrs Wilmot and Potter, who must now play the role of official scapegoats.
Wilmot will be allowed to retire gracefully, through the front door, around the end of June. Potter, however, has been forced to scuttle with immediate dispatch through the dark hole of the tradesman's entrance, clutching his P45 and the no-doubt-handsome rewards of failure. Such is corporate life.
This post first appeared on Stuart Smith's blog The Politics of Marketing.