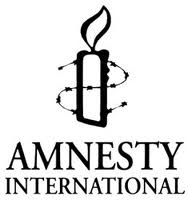 Agencies tend to do good work for charities and (let's be polite) less good work for businesses – while they should be capable of doing equally good work for both. But charities are big clients these days (media agencies love them).
Here's a new ad from Cossette in Montreal for Amnesty International which shows some of the failings of charity ads but gets there in the end. "Sharpen your pencil and injustice disappears" is an attractive notion but we may suspect it takes a bit more than that.
But it's a call to action, as they used to say, and trying to stop governments around the world, including our supposed civilised democracies, behaving like the Spanish Inquisition is a good cause by any reasonable person's standards (that means you Mr President, still allowing Guantanamo Bay).