Last year WPP's Sir Martin Sorrell objected to the votes cast in the Cannes Lions media category; claiming that his company's efforts had been conspired against by, er, conspirators – chiefly Omnicom it seems.
Last year's media jury was chaired by OMD boss Mainardo de Nardis and Manning Gottlieb OMD won the Grand Prix for Google.
This year the awards shortlists will be judged by eight groups and then the winners chosen by eight of the great and good (if such exist in media) from most of the big media agencies – who won't vote for shortlisted entries. The chosen entries will be decided on ideas (35 per cent), execution (30 per cent) and results (35 per cent).
Quite how you assess the last two accurately are moot points, especially in a supposedly creative awards. Media awards are usually non-events anyway, as it's hard to see why one was chosen above the others. Probably because the entry was better written. Anyway, we'll see what happens.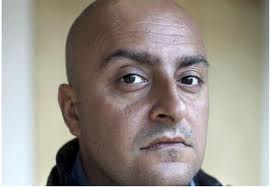 But, overall, Cannes seems to be sticking to its procedural guns; ignoring another complaint last year from DDB's combative creative chief Amir Kassaei (left) that block voting was rife (he meant by WPP agencies) and intended to "kill Omnicom ideas." DDB is owned by Omnicom.
Most of this fuss could have been avoided if Cannes had rejected the lobbying from WPP to institute a 'Holding Company of the Year' award (won last year by WPP, strangely enough). This awards the marcoms giant that picks up the most points and WPP, with its array of media agencies and various other outfits that score strongly in PR, integrated and all the other things that probably shouldn't be at Cannes at all, should start each year as odds-on favourite.
But what does it mean apart from show that WPP has lots of companies and sends in lots of entries? It doesn't make WPP 'creative.' It does show how important WPP is to Cannes in terms of revenue though.
Oh well, a few more good rows might add a bit of interest come June. Judging by what we've seen so far this year the ads on offer will be a pretty mediocre bunch, certainly in comparison to 2012.