Forgot to buy the issue of Campaign with its 'School Reports' (sometimes questionable judgements of top UK agencies).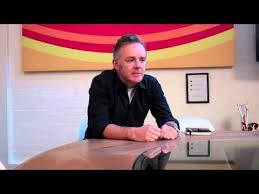 Here's what Wieden+Kennedy's Neil Christie (left) thinks of them.
Each year Campaign magazine does its 'school report' evaluation of the performance of UK agencies. For some reason – possibly to avoid indignant complaining by agencies outraged at their ranking – Campaign don't present their scores in league table format. But for ease of comparison, we at W2O have done just that for the 2012 school report scores. Media agencies have been removed from this table, as have agencies that describe themselves as DM/direct agencies. (There are fewer and fewer of those every year, as the distinctions between 'direct' and 'digital' become subsumed into the catch-all designation 'integrated'.)
9 – BBH, Work Club
8 – AMV-BBDO, AKQA, Grey, Iris, Jam, Karmarama, Lean Mean Fighting Machine, Leo Burnett, Mother, Wieden + Kennedy
7 – BETC, Brooklyn Brothers, Creature, CP&B, Gravity Road, Havas, Inferno, JWT, LBi, Leith, M&C Saatchi, Now, PAA, R/GA, Saatchi & Saatchi, Sapient Nitro, VCCP
6 – 101, BMB, Brothers & Sisters, CHI & Partners, Corner, DLKW Lowe, Krow, Leagas Delaney, McGarry Bowen, Profero, Publicis Chemistry, TBWA, TMW, WCRS, Wunderman
5 – Agency Republic, Dare, Draft FCB, G2 Joshua, Glue Isobar, Kitcatt Nohr Digitas, MBA, O&M, RKCR/Y&R
4 – Albion, AIS, CMW, Elvis, Fallon, McCann, Publicis
3 – Red Brick Road
Score key 9 Outstanding 8 Excellent 7 Good 6 Satisfactory 5 Adequate 4 Below average 3 Poor 2 A year to forget 1 Survival in question
When you see the scores laid out like this, it suggests that Campaign has actually been quite generous. Only one agency merits a score of 3 or less. Only 8 score below average.
There are some interesting juxtapositions, where agencies that appear to have had quite different years achieve the same score. And some agencies whose work has been patchy at best have scored surprisingly highly.
Anyway, there's the table (above). Draw your own conclusions.

So who or what is Work Club, which shares top ranking with BBH (which always gets a top ranking – if it lost all its business and John Hegarty was arrested for talking to a reporter on the Sun it would still score seven or so).
Well it's Campaign's digital agency of the year (2012) with wins including Heineken and Google+. It was started by Zulu's Martin Brooks and John Claydon in 2007 (Claydon was a partner in direct marketing agency Claydon Heeley).
You learn something every day.