The Guardian is trying to build its online franchise in the US by opening an office in New York and now with a new campaign from BBH New York.
It's a spin on its 'Points of view' campaign from BBH London, purporting to give both sides of a story including gun control, women in the military and personal freedom.
There's a microsite and a poster campaign from Israeli illustrator Nona Bar.
It's all a bit 'preaching to the converted,' it's pretty obvious which side of the argument the Guardian supports. And the script on the posters looks a bit like Cyrillic, which won't play well in Republican locations.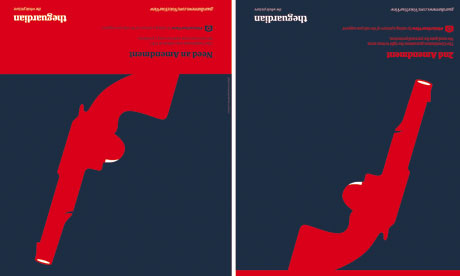 But then neither will the Guardian.