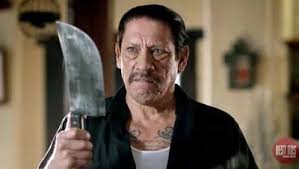 BBH seems to have ruffled a few feathers with this latest encapsulation for General Mills' Old El Paso tex-mex stuff.
It features Mexican hard man actor Danny Trejo and his rather unappealing family; bad hats to a man.
Here's how Brand Republic's Arif Durrani put it, in choosing his Turkey of the Week (not a spot BBH is used to occupying): "Hey, gringo – think Mexico, think fajitas and think drugs barons, of course. 'Like family coming together, and pretending nobody threw anybody off a balcony.' A shockingly bad, myopic ad. Proof that the creatives at BBH are human, after all."

It certainly doesn't do much for the notion of having fun in Acapulco.