Do you really need an app to time your boiled egg, you pathetic muppet? I can remember when Delia Smith was pilloried for offering advice on same.
However we appear to need apps and their mother ship mobiles for pretty well everything these days (moan, groan, kick the cat) and this perky effort from Mcgarrybowen London, a 'song timer' for The Happy Egg Company, does the job pretty well.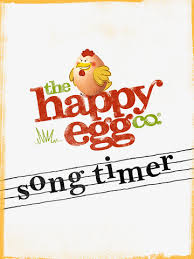 If you're an egg timer with issues you can download a free one here.