Digital agency network LBi is making a pretty decent fist of showing Publicis Groupe boss Maurice Levy that he was right to shell out all that money ($540m) last year – and maybe show to Omnicom that it was wrong not to.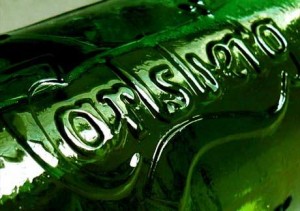 Despite a fair amount of digital deck chair shuffling at PG the agency continues to pick up business and it's just been appointed to handle digital work across brewer Carlsberg UK's brands which also include Tetley, Somersby, San Miguel and Tuborg.
Carlsberg UK marketing controller Jonathan Dee says:, said: "We chose to work with LBi because of their outstanding strategic thinking, their creative excellence and above all their understanding of our business challenges. We're really looking forward to working with them as we work to create a best-in-class digital presence in the UK."
Isn't it nice that Carlsberg still has a marketing controller as against a deputy assistant chief marketing officer?
Anyway, LBi will be hoping that its enhanced global status helps it to add some international Carlsberg digital work. Back in February the company appointed Brazilian agency Santo to handle its global creative account.