Having, a while back, complimented Chris Macdonald on the improved quality of his tailoring, it would be churlish not to congratulate London's sharpest suit on landing the hot seat at McCann New York, where he will soon become president.
Macdonald (left), who combines the position of McCann London group chairman with agency chief executive, is one of several senior executives to be reshuffled in the first significant management changes to be made by Harris Diamond, Nick Brien's replacement as McCann Worldgroup chief executive.
In effect, Macdonald is to take up a position that has been – inexplicably in a creative agency – left vacant for over a year. His predecessor, Thom Gruhler, quit for Microsoft after – like many around him – coming to blows with Brien over his shoot-from-the-hip management style. The seat had in the interim been kept warm by Hank Summy – a Brien hiring with no traditional agency experience – who has now been elegantly side-shifted to the bafflingly esoteric role of president, commerce at Worldgroup's digital and direct arm, MRM.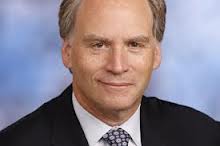 Diamond (left) is evidently throwing away the fairy-cycle stabiliser wheels and proving his own man earlier than expected (or perhaps, more accurately, than I had expected). When he was picked as McCann Worldgroup CEO last November, McCann's parent Interpublic hit upon the curious expedient of appointing two "handlers" – hemispheric presidents, Luca Lindner and Gustavo Martinez – to babysit the new boy while he learned the ropes. That was wholly understandable, given that Diamond was a former PR man with no experience of creative advertising. But might have sent out the wrong signal to clients: does McCann trust this man to do the job properly, or not?
In the event, the gamble involved in appointing him – he is well-regarded for his E.Q. – appears to be paying off. Six months into Diamond's tenure, McCann has seen off Goodby Silverstein by recapturing the front-end of the General Motors pantomime pony; and won US domestic business as well. Quite a reversal of the negative business spiral that had dogged his predecessor's two-and-a half-year reign.
It's easy to see why Diamond might have called upon the services of Macdonald. Where his predecessor loved technical complexity, Diamond is all for human simplicity. "This is a straightforward business," he told AdWeek recently. "If you can come up with great ideas and make an impact on your clients' business you do well."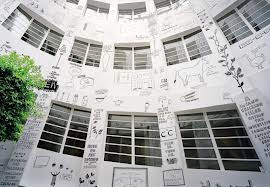 The great idea, so far as Macdonald is concerned, is threefold. First, his London group role since 2008 has given him invaluable experience of breaking down silo walls and making the various parts of the marketing services machine interoperable. Second, Macdonald is very good with big clients, who these past few years have been feeling a bit bruised and under-loved. Third, London has had a good new business record under his stewardship, in contrast to certain other parts of the McCann empire.
But will the Macdonald pixie dust be enough to salvage McCann's battered global reputation? That is the question observers are asking. Twenty-five years ago, or so, it was relatively easy for a smooth-talking, self-possessed Brit to make it "Over There" after making it over here. Britain's reputation for advertising creativity and big brand marketing was second to none in the world. And, if that were not recommendation enough, we could also play the consumer and strategic planning card.
That was then. Now, our effortless superiority in those disciplines should not be taken for granted. And besides, the world has moved on in other ways. It's a grimmer, greyer place. Post-crash, clients are challenged and risk-averse. As one source of mine puts it: "The need to meet quarterly numbers is more important than waving a magic wand of creativity. This is a low- to no-growth environment."
Add to that the complications of procurement, the massive disruption of traditional channels caused by social media, and the fiendish complexity of planning and measuring campaigns these days, and it becomes triply more difficult for any individual, however talented, to achieve cut-through.
McCann has many weaknesses as a creative agency brand, but one of its great strengths over the years has been its knowledge-in-depth of client businesses. That reputation took a knock under Brien. We have yet to find out whether Macdonald is the man to restore it.
This post first appeared on Stuart Smith's blog The Politics of Marketing.