Where are the best ads coming from these days? You can certainly make a case for France and this new ad, "Baby,' for Citroen's DS3 Cabriolet from H Paris is (depending on your taste) either weird or weirdly brilliant.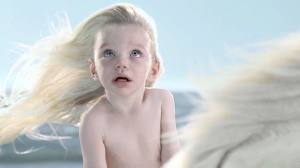 It's directed by Tom Kuntz of MJZ, currently top of Wieden+Kennedy Portland's shopping list with his work for Old Spice and, more recently, Oreo's Super Bowl spot. He also directed DirecTV for Grey New York.
But what does it all mean? Freedom innit? Or maybe it's just French.