Adam&eveDDB CEO Helen Andrews is leaving after just four months. Andrews, a former senior manager at Wieden+Kennedy, was a suprise appointment when Tammy Einav, former CEO, moved to executive chair. Einav, originally joint CEO with Matt Goff, has had health issues.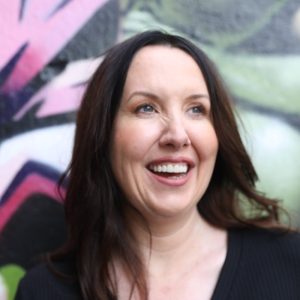 Andrews (left) says: "Deciding to leave Adam & Eve/DDB wasn't an easy decision to make, and I'd like to wish the wonderful team there all the best for the future."
Andrews was a surprise appointment in the CEO role as A&E, currently the UK's fourth biggest agency by billings but regularly its top creative award winner, is much bigger and, in recent years, far more successful than W+K. It's enormously difficult for any outsider to impose themselves in such circumstances, especially when your highly respected predecessor still has a key role.
Einav says: "We're grateful to Helen for her time at the agency and are sorry to see her go. We wish her well in the future.
"We have a very deep bench of management that will continue to lead the agency and look after our incredible people and clients. We will appoint and announce Helen's successor in due course."