Uncommon and Total Media won insurance company Hiscox in July, and their first campaign is built around the kind of playful press and OOH thinking that Uncommon is fast making its own.
The line is "The story of your business, underwritten by Hiscox" and the ads use clever media builds to create disastrous executions that tell the stories of the risks faced by small business owners.
Splattered mud, exposed wires, wonky writing, typos, duplications, and mismatched sizing all tell a tale of hazards that Hiscox can help clients to overcome.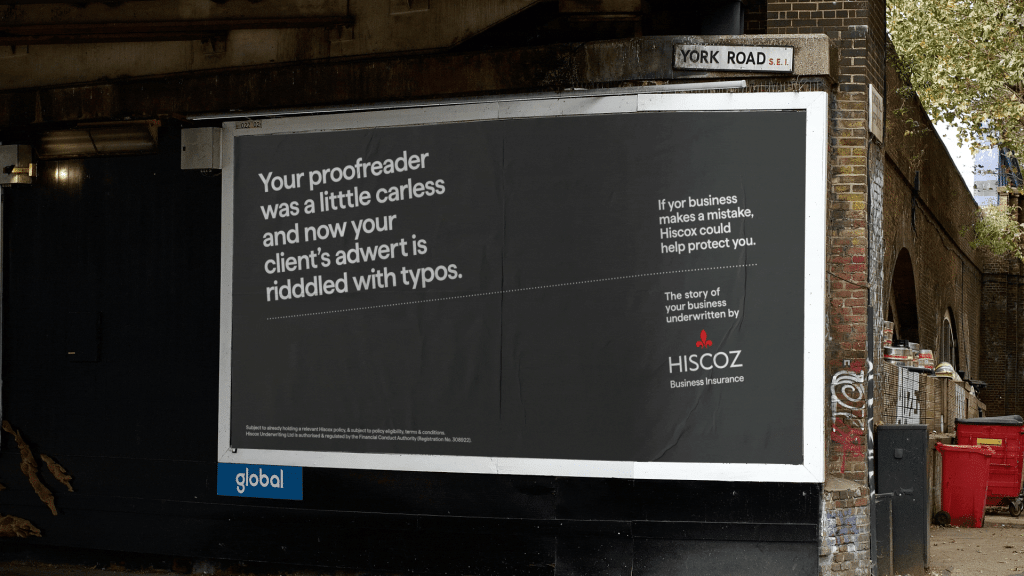 Fiona Mayo, marketing director, Hiscox UK, said: "Hiscox is a different type of insurer. We are specialists, not generalists and our advertising reflects that. In a category that's often serious and cautious, we've created a campaign with a distinctive visual approach and intelligent humour that's rooted in deep insight, to stand apart."
In a sector that usually plays it safe, this work can't help but stand out – although it requires people to stop to understand what's really going on.
MAA creative scale: 6.5