UK PM Rishi Sunak is discovering the truth of Harold Macmillan's observation, when he was asked what was the greatest challenge for a statesman: "Events, dear boy, events."
Technocrat Sunak wants to beaver away at five major issues and then, he thinks, everything will come good. Then he discovered the nation's schools are falling down, partly because he cut the school rebuilding programme as chancellor.
Thoughtful, then, of The Big Issue and media agency the7stars to remind him of another problem: homelessness. This will surely move up the agenda as winter arrives.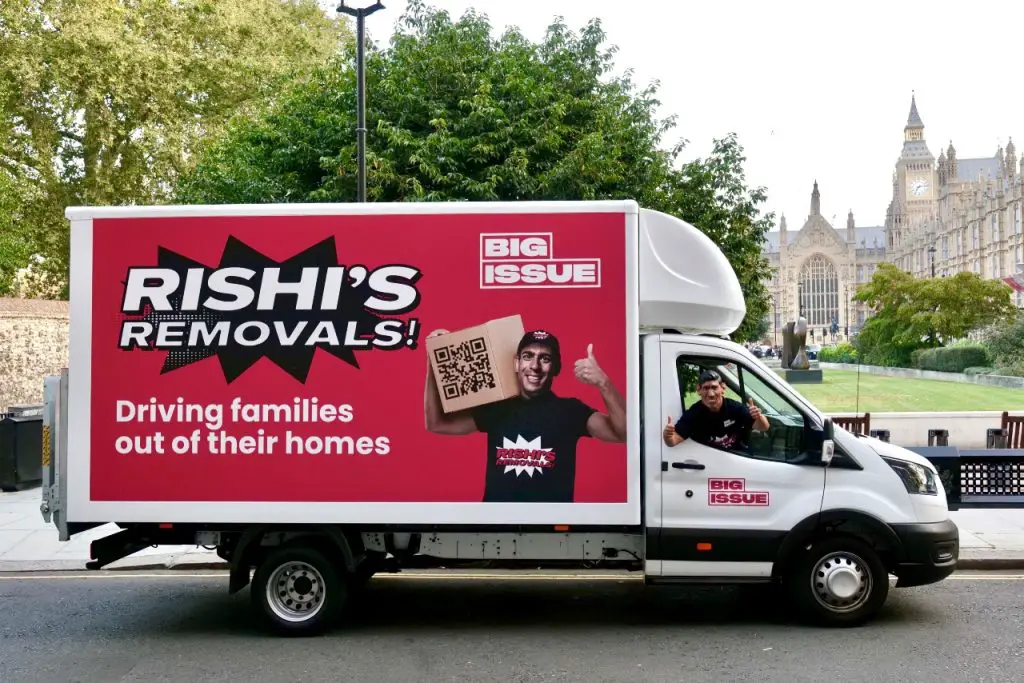 The Big Issue wants Sunak to support nine million low income renters by unfreezing local housing allowance rates, reforming Universal Credit and bringing forward the Renters' Reform Bill to end no-fault evictions.
Fat chance, when current chancellor Jeremy Hunt has fallen prisoner to the Treasury and his default answer to any extra expenditure, indeed most things, is 'No.'
Lively and timely from the 7stars.
PS Hope it's a real one not another mock-up….