There's a growing band of international agencies opening up in London. Last year we had New Zealand's Special Group, and this year Joan Creative and now Forsman & Bodenfors have also set up shop here.
Or have they? Working from home and 24-hour digital communications mean that starting an agency is no longer the commitment it once was. No need to find "statement" premises and hire a full compliment of staff – F&B has set up in the offices of Goodstuff, also part of the Stagwell Group, with a mostly international team.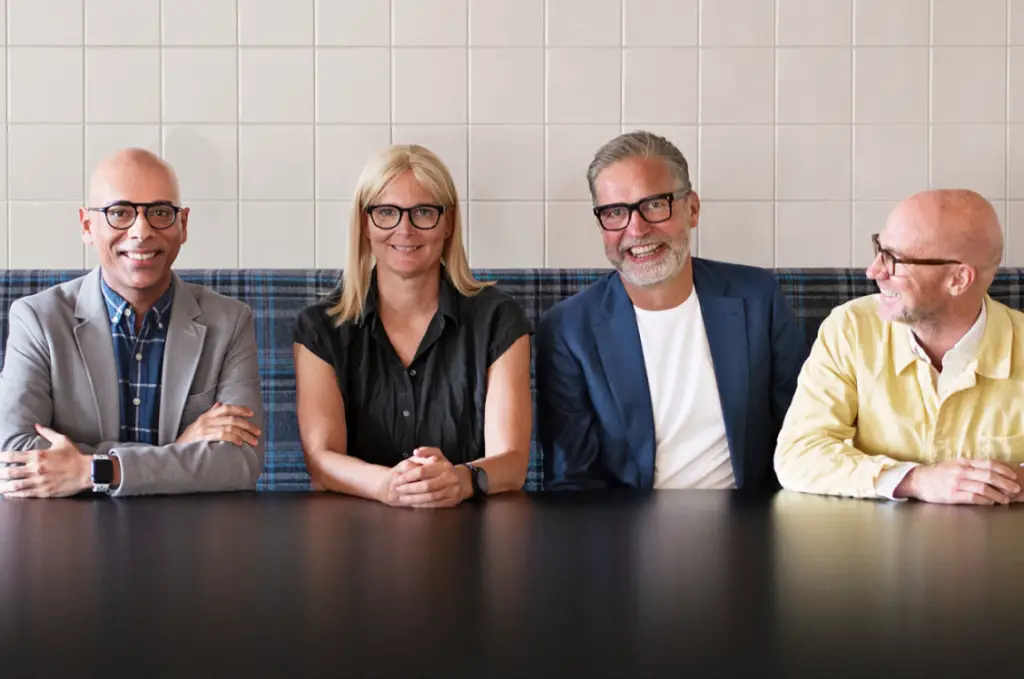 The only local hire is Saiveer Joneja, who joins as client director from HSBC Asset Management. The London hub will be run by Toby Southgate, who doubles up as global CEO, a role he took up in 2021 when he joined from McCann. He's a Brit who's relocated to London from New York for the purposes.
Creative boss is Johan Eghammer, a Swede who is also global creative lead, a role he will now perform from London instead of Gothenburg. All the team report to chairman Anna Qvennerstedt, who's in New York.
F&B London opens off the back of winning Mandarin Oriental's global account in January. That, plus existing clients Diageo and General Mills who have teams in London, make the move to the UK capital a pretty low-stakes decision. The idea is to hire in a couple of creative teams, but it looks like there's no urgency.
Joan Creative hired a more local senior team of three, but similarly reports to New York and started with US clients in the bag: eBay Cereal Partners Worldwide, Rare Beauty and Luna Daily.
New Zealand's Special Group put all its faith in ex-Havas London MD Jennifer Black for its UK opening last year and this year they won premium preserved tomato brand Mutti and International Schools Partnership.
The start-up scene in London remains hugely competitive even now that Uncommon has sold out to Havas. Agencies like NCA, Wonderhood and Neverland are all succeeding in difficult times – but all are born and bred in the London market.
International satellite offices generally have a pretty mixed outcome in London, not least Stagwell's own Crispin Porter + Bugusky and Anomaly.
Despite Brexit, "broken Britain" and remote working, it's good to know that London is still a draw for the creative community. Even GUT, the independent Buenos Aires agency that was named most creative company of the year at Cannes 2023, has expressed an interest.
As Southgate says: "[A London office has] always been in the plan, mostly because of everything London stands for in our world, it's still a global creative capital, it's still a focal point for great work, it's still a focal point for great talent that wants to come to London or be in the UK.
Photo l-r: Saiveer Joneja, Anna Qvennerstedt, Johan Eghammer, Toby Southgate