It's been a bumpy ride but Uber has started to act more like a business than a Silicon Valley brat, including turning its first ever operating profit in the second quarter of 2023.
One of the ride-sharing app's more sensible decisions has been to let customers book a car up to 90 days in advance, a service that it is promoting in a new print campaign by Mother London.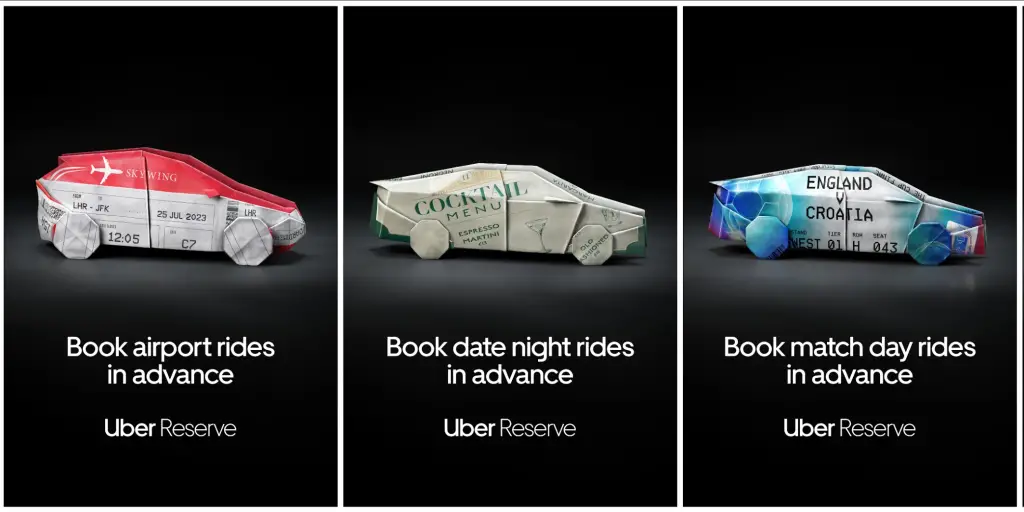 Uber's services – as well as bikes, scooters, food deliveries and shopping – now also include coach and rail tickets, while air travel is in the pipeline.
Mother's ads memorably bring the Uber Reserve concept to life. Now you just have to trust that a driver will actually turn up.
MAA creative scale: 7