60% of brand owners plan more in-house – only to be disappointed.
In the recent 'State of In-Housing' report (authored by Alchemists Marketing Advisory in association with trade body ISBA and marketing consultancy CvE) 90% of brands surveyed reported significant gaps between their initial expectations of the enterprise and the eventual reality. Despite this, 60% of brands said that they planned to in-house more of their marketing activities this year. So, given that in-housing appears to be here to stay, how can the expectation gap between the promise of the format and the current reality, be closed?
The answer to this question is most likely to be found in AI – and specifically the use of AI in the automation of marketing assets. AI is, of course, a topic which has dominated the column inches of the industry press over the past months and as such, it is increasingly forcing marketers to respond.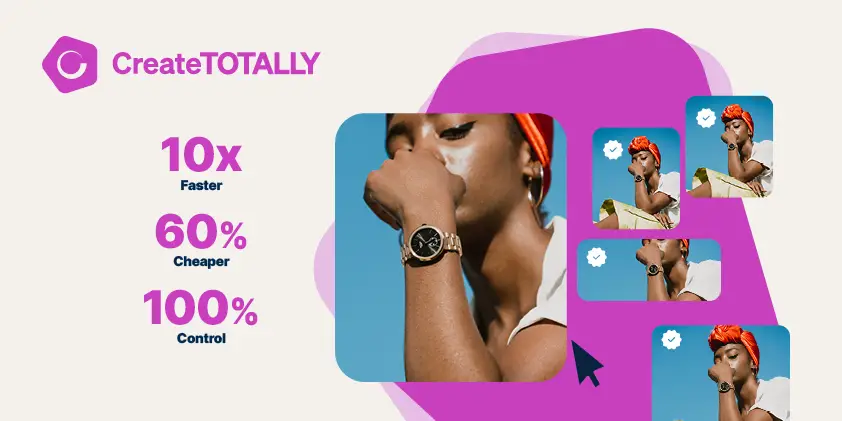 Here at CreateTOTALLY interest in our own automation platform has surged as marketers consider how the technology will influence and shape the future of their brands and businesses. In spite of this interest however, it is surprising just how few in-house studios have so far invested in meaningful automation capabilities. Meaningful means more than the very real benefits of Adobe – it is the need for the efficiencies of end-to-end automation that is driving the interest in our platform from brands' in-house agencies..
Change, though, is almost certainly coming and fast. The 'State of In-Housing' report asked brands to respond to 14 in-housing metrics, with 11 falling short of client expectations. The largest expectation gaps occurred in speed/nimbleness with 93% of respondents expecting it but with only 40% of brands achieving it and in control/cost efficiency with only 53% of brands achieving greater control and 60% achieving cost efficiencies.
For many marketers, cost, control and speed are the holy trinity of a well-run brand – areas that automation can most easily transform. In most cases, automation can operate around 10 x faster and save around 60% of the costs of conventional, manual processes.
Perhaps most interesting though is not only how automation technology can reimagine the fundamentals of cost, control and speed but what else it can do to improve in-house functions. The most progressive automation platforms are now able to go considerably beyond pure functional benefits. In fact, of the 14 benefits desired by brands, in the 'State of In-Housing' report, the most sophisticated AI solutions can impact all of them.
And therein perhaps lies the answer as to how the expectation gap will be closed, not through the marginal gains of improving each metric but by a wholesale shift to AI and the radical transformation that it can not only promise, but also deliver.