There may well be some red faces at this year's Cannes Lions – and not caused by lingering over the rosé too long in the sun.
AB InBev will be honoured as the first back-to-back winner of Creative Marketer of the Year, just as it struggles to recover from the trans storm in the US over its partnership with influencer Dylan Mulvaney. Sales and share price have plummeted as Bud Light's more traditional fans revolt over the connection. Celebrations are unlikely to be as enthusiastic as last year (below.)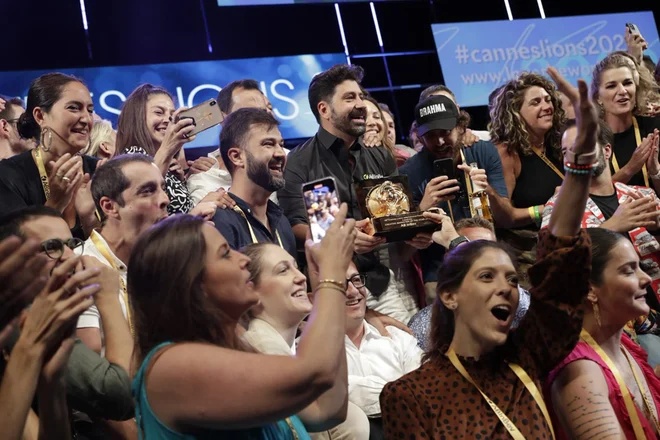 AB InBev Global CMO Marcel Marcondes is scheduled to appear and Cannes Lions organisers say the June 19 session will go ahead: "AB InBev will give a keynote on Monday morning at the Festival, where they plan to give a balanced story of their creative marketing journey."
You can see the temptation to use influencers and celebs but, boy, can it misfire. Adidas is currently lumbered with vast piles of Yeezy stock after severing its connection with Kanye West over allegedly anti-semitic remarks, forcing the sports giant into its first loss for decades.
Sean Combs, aka rapper Diddy, is suing another booze giant Diageo for racial discrimination, claiming it failed to back their jointly-owned tequila and vodka brands. Dylan Mulvaney cans of Bud Light are presumably gathering dust in a warehouse somewhere.
Makes you wonder if marketers sometimes get carried away by celebrity. Surely not….