Jed Grossman, who has worked at Mother and Crispin Porter in New York, and most recently was ECD of independent shop Arts & Letters in Virginia, has joined VCCP as its first CCO for North America.
Reporting to global CCO Darren Bailes, Grossman will oversee creative for VCCP's east and west coast offices. Earlier this year, VCCP NY and 2016 acquisition Muhtayzik Hoffer in San Francisco merged to form one entity, VCCP US.
VCCP has been doing pretty well in the US, it seems, recently bringing in clients including Mike's Hard Lemonade, Nutribullet and Native. They join a decent roster of brands like White Claw hard seltzer, SoulCycle, and Celebrity Cruises.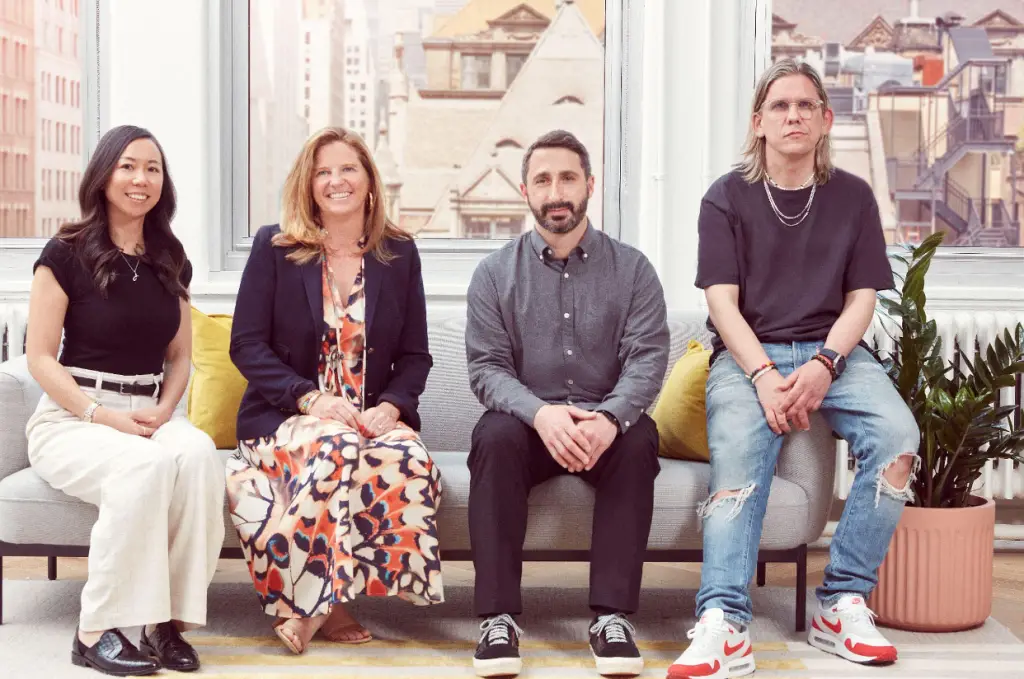 Grossman (third from left in photo) said: "VCCP US embraces bravery and openness in its approach to creativity, and those values ultimately drew me toward the agency. I look forward to partnering with leadership to inspire this team of dreamers toward developing work with our clients that transcends traditional advertising."
Bailes said: "Jed's a superstar. People can't speak highly enough of him. That's why we're so pleased to have him join the team and push our creative output in North America as we continue strengthening the agency's presence within and beyond that market."
During Grossman's five-year stint at Arts & Letters, the agency grew from 18 to 160 people, brought in clients like Google, ESPN and Tito's Vodka and getting named to this year's Ad Age A-List.
Photo l-r CFO Janisse Wong, CEO Brett Edgar, CCO, Jed Grossman and CSO Jonny Shaw.