Over the last 50 years of societal change, Pride has evolved from its more political roots to become a marketer and family-friendly event, an inclusive celebration of diversity whose only controversy is too many brands jumping on the rainbow bandwagon.
This year, however, it looks like returning to its more radical roots. In the US, anti-trans activism has spilled over into an anti-LGBTQI+ backlash. Protesters have been confronting customers and staff at Target, for example, over its Pride displays in store. The retailer has pulled merchandise in order to protect employee safety.
The result of this kind of hate campaign is that Pride, celebrated in London on the weekend of July 1st, is more important than ever.
Agency TMW Unlimited has won a two-year contract with Pride, after a pitch, with a brief to celebrate trans allyship at this year's march. TMW will also provide strategic and creative support throughout the year, using its Human Understanding Lab to measure the campaign's impact.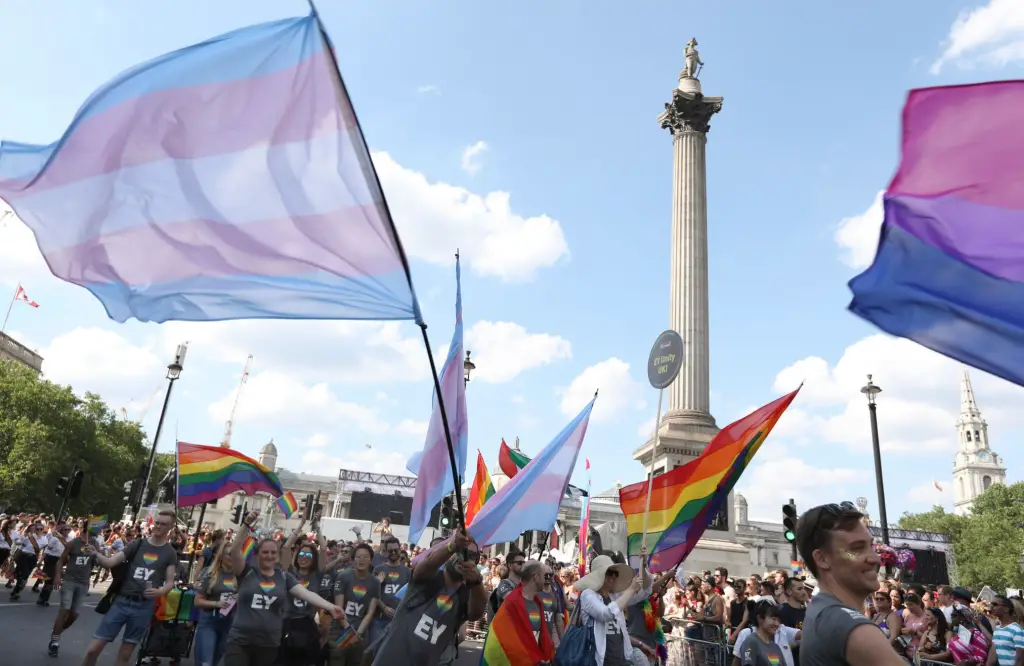 Over 1.5 million people attended last year's parade, which was the 50-year anniversary of the original march and was accompanied by an #AllOurPride campaign to link the last five decades of activism with the current achievements – and struggles – of the LGBTQIA+ community.
Chris Mellish, CEO of TMW Unlimited, said, "This is a dream brief for us. It's an honour to have the opportunity to create behaviour change work that can tangibly improve people's lives. We want to create something remarkable that makes a difference for a community that needs and deserves support. Our shared ambition is to channel the spirit that has defined Pride in London for the last 50 years to create a platform for those who need it most."
Asad Shaykh, group strategy director, Pride in London, said, "Last year was an incredible celebration of 50 years of Pride and the pioneers who made it happen, but we now want to shift the priority from reflection to reaction, and highlight the contemporary struggles of our trans siblings."
Let's hope the US toxicity doesn't infect the UK Pride events. Despite a tense build-up, gender-critical academic Kathleen Stock managed to talk at the Oxford Union last night in an environment where all voices were heard – so let's hope that Pride gets it turn too.