Nick Emery's new You & Mr Jones Media has raided Mother's nascent Media by Mother for COO Will Heins. Heins joins You & Mr Jones Media as a partner.
Prior to Media by Mother Heins played a key role in Accenture's global ecommerce operation.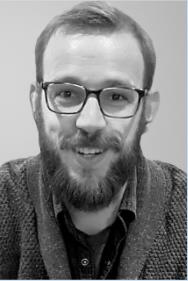 Heins (left) says: "You & Mr Jones' portfolio of companies has built fantastic solutions for brands with a simple philosophy: doing marketing better, faster, and cheaper through technology. Despite all the innovation in the media space over the past 15 years, that promise has yet to be realised there.
"I'm looking forward to working across the firm, with brands, platforms, publishers, and our future acquisitions to create an offering that delivers on that same promise."
You & Mr Jones, founded by former Havas boss David Jones, has lined up a $300m war chest for You & Mr Jones Media. Boss Emery was CEO of WPP's Mindshare. He says: "Companies are happier places when you hire people better than yourself and Will is a certified genius. I can't wait to work with him and make brilliant things happen."
Tough on Media by Mother but Emery, who has a long history of working with big brands, seems newly energised after his hasty defenestration by WPP. Who knows, they may come to regret it.