It doesn't get any better for scandal- hit M&C Saatchi – half the board resigned this week including founder Lord Saatchi – and now the Financial Conduct Authority (an M&C client ironically) is taking a look at its public pronouncements following its revelation of a £6.4m back hole in its accounts. This subsequently rose to £11.6m and we're not necessarily done yet.
In the meantime remaining founders, CEO David Kershaw, chairman Jeremy Sinclair and executive director Bill Muirhead are soldiering on, which can't be easy as they've seen their M&C holdings drop precipitously from £13m or so a few weeks ago to around £4m.
Their best hope is a buyer – we noted earlier this week that Accenture Interactive may be interested in all or part of the troubled empire once valued at £400m – but the FCA's interest doesn't make striking a deal any easier.
As For Maurice Saatchi it's a sad end to a long adland career. Big brother Charles surprised everybody (not for the first time in his life) by bringing in Maurice (then a relatively lowly executive with Campaign owner Haymarket) to found Saatchi & Saatchi. Maurice was never part of the mainstream agency, run by Tim Bell with regular thunderbolts rained down from on high by Charles, but a was good with the big clients and politicos that Charles assiduously avoided. in a way he was a rival to Bell, not least for Margaret Thatcher's affections. Tory PM John Major made him a life peer in 1996.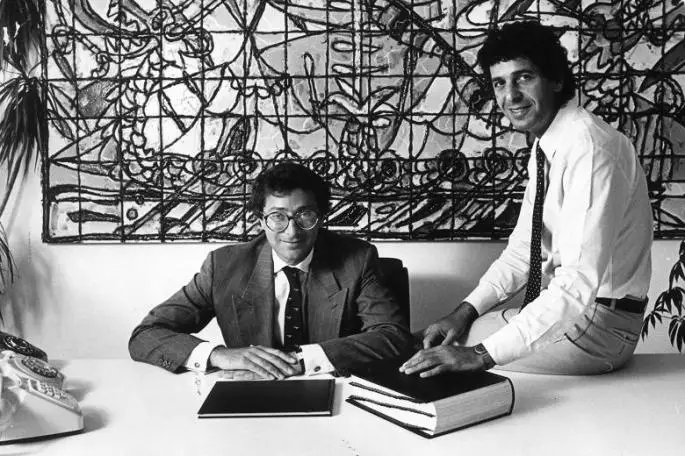 Then came M&C Saatchi when Saatchi & Saatchi unravelled following a series of mostly self-inflicted disasters. M&C's current travails are eerily similar, not least the financial burden of building a quoted business based on earn-outs.
Kershaw and co. will do extremely well to keep the company's head above water in its current state of distress.