The Christmas Number One has always been a bit of a joke. Rolf Harris' "Two Little Boys", Benny Hill's milkman "Ernie", Mr. Blobby, Bob the Builder, Cliff Richard, countless X Factor flops and even Rage Against The Machine have all enjoyed the festive top spot, and not for their musical prowess.
Christmas adverts, on the other hand; well that's serious business and music has been an essential ingredient in their success. Nothing instantly tugs on the heartstrings or conjures up a sense of festive nostalgia like a beautifully crafted Christmas ad track.
It's been exactly ten years since Adam & Eve and John Lewis brought us a Taken by Trees cover of Guns N' Roses' "Sweet Child o' Mine" and the rest is history. But little has changed since, and the recipe of slowed down covers and emotional ballads has started to go a bit stale.
And then Ikea, Mother and grime MC D Double E crash the party, grab the mic and change the Christmas record, possibly for good. Does it lack the raw emotion of a Lily Allen Keane cover? Yep. Do I care? No. It's fresh, funny, demands attention and breaks the invisible rulebook that agencies and brands struggle to tear up. It attempts to make you smile rather than cry, says nuts to nostalgia and allows the track to take centre stage in a totally unconventional way.
There are other signs of change this festive season. So here's a Christmas music top 10 to uncover the real movers and shakers.
10 Asda's beautiful bespoke soaring score captures the magic of Christmas. But we've heard it all before.
9 Amazon goes for the tried and tested "multiple people singing a line from a classic track" formula with "Everybody Needs Somebody". But this needed somebody to sprinkle a little bit of originality on it.
8 M&S couldn't decide whether to break the mould or just stick it in the oven. So they did both. House of Pain's "Jump Around" features on their advert for jumpers, while a choir perform Fleetwood Mac's "Albatross" for M&S Food.
7 Aldi attempts to entertain you with Robbie Williams and Kevin the Carrot. My kids will love it and I think that's the objective.
6 Sainsbury's uses a bespoke classical score to tell us the "true story" of Nicholas the sweep. It's beautifully put together and screams Christmas, but feels less adventurous than previous years.
5 Tesco opts for "Sleigh Ride" by Phil Spector and The Ronettes. Although choosing a track by a convicted murderer may not seem like the most festive of choices, Spector's upbeat classic complements the action and warms the Christmas cockles.
4 John Lewis and Edgar landed with a cover of REO Speedwagon's "Can't Fight This Feeling" by Bastille's Dan Smith. It's warm, sentimental and works well with the story, but won't surprise anyone. If it ain't broke…
3 Boots draws inspiration from Nike's "Nothing Beats a Londoner". It's good. But nothing beats a Londoner.
2 Argos won't be forgotten any time soon with this brilliantly entertaining and original film featuring Simple Minds' "Don't You (Forget About Me)".
1 Ikea takes the Christmas crown with a highly original choice of music that says as much about how far grime has come as it does about Mother and Ikea's quest to stand out from the crowd.
Although there is a distinct whiff of change in the air, most of the big brands are still playing it safe. Many agencies will have started on next year's Christmas brief already and I have an inkling there'll be a much greater shift away from slowed-down covers and traditional festive music choices in 2020. But only a few will truly rage against the Christmas machine.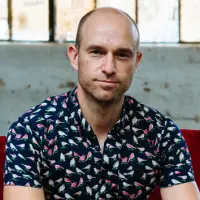 David Gamble is founding partner & ECD at Truant London, an advertising, media and music agency.