Sir Martin Sorrell's S4Capital, comprising mainly Media Monks and programmatic media company MightyHive, has revealed its six-month results with billings up 44.4 per cent (38.7 per cent in constant currencies) to £184m, revenue of £88m (about the same) but operating profits down 8.5 per cent at £9.63m against a notional full year the previous year as central costs rose by 2.3m.
S4 has grown its headcount by 60 per cent to 1375 and opened up in Singapore and added businesses in Amsterdam and Latin America.
S4 says it's won business from Procter & Gamble, Nestlé, Coca-Cola, Sprint, Bayer, ASICS, Vodafone NZ, SoFi and Lavazza and added to existing assignments at at Google, HP, Netflix, Uber, Merck, Mondelez, Electrolux, Blue Nile and Nationwide amongst others. It says it's involved in a growing number of major client reviews.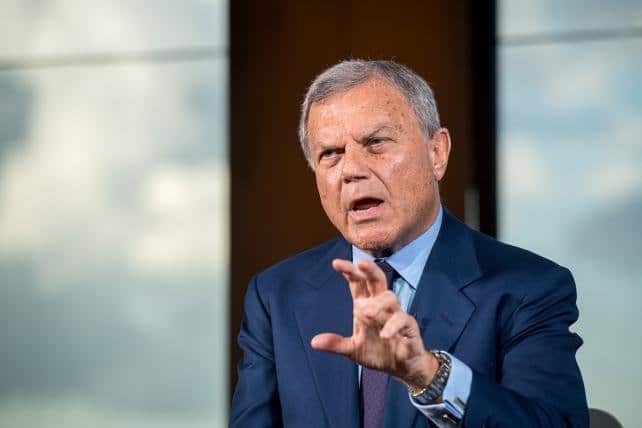 Sorrell (above) says: "These results confirm the power and relevance of the faster, better, cheaper, digital-only unitary advertising model, with first party data fuelling content and programmatic. Now the task is to build significant scale organically, by broadening and deepening existing and new client relationships and adding resources through merger and acquisition."
So S4 seems to be motoring nicely – as we've noted before – and it's a company in a hurry so costs can be expected to accelerate. At least it's making a profit.
But it remains a minnow in the wider scheme of things, Sorrell's old company WPP had revenue of £6bn last year and operating profits of £730m, despite its well-advertised travails. When will Sorrell be tempted by a really big deal?
This is an updated version of an earlier story.