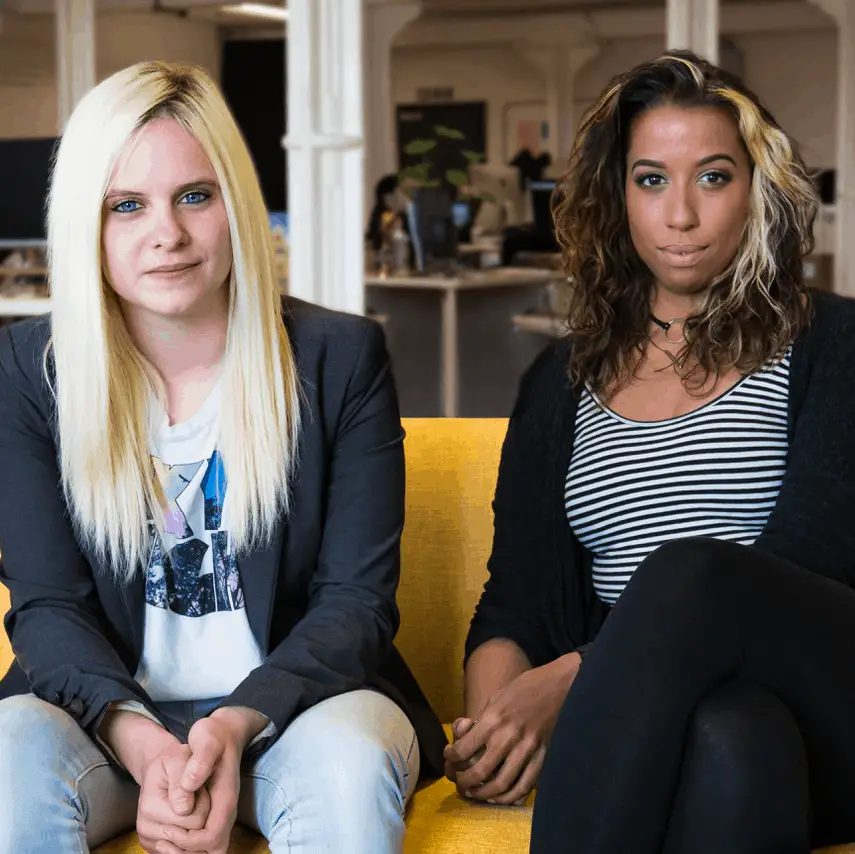 Live & Wired is the UK's first dedicated live social content agency, delivering creative, production and talent for brands. Founded by Sophie Kostrowski (right) and Sian Hainsworth, both come from a live television background. Live and Wired aims to combine the methods of social content creation with the rules of live TV and radio to create entertainment-first content for clients including Red Bull, Primark and Benefit Cosmetics.
Desert Island Ads
Sophie
Cancer Research – Right now: Adyan sings

If you didn't watch this ad and then Google whether Adyan was ok, then you have a heart of stone.
I wanted everything good in the world for that little boy after I saw this ad.
Sainsbury's – The Big Night

This is the first time I have noticed a black parent and a black child in an ad where they are the leads, and the advertisers didn't add a mixed-race family or add some kind of hip hop element. As a person of colour, you do get very bored with the representation of black people through a white lens.
McCain – Daddy or Chips?

I like this ad because the line, 'daddy or chips?' was said by everyone at the time. It also shows the power of casting. I think that the line said without that little girl's accent wouldn't be as memorable.
Famous Grouse – Drop

I was too young and not the target audience for this ad at the time, but my grandmother was the right age. This ad brought her so much joy, she would run in from the kitchen to see the Grouse dance. It was at a time before we had the array of animated animals we have now.
Sian
Coca Cola – Pool Boy
https://www.youtube.com/watch?v=i_OACwYHyMw
This is one of my favourite ads for many reasons. It's an updated take on a classic Coca Cola narrative, it's funny as hell and it showcases a family with an out LGBTQIA+ member enjoying a traditional comedy storyline of sibling rivalry.
Tango – Orange Man

This was the first time I remember seeing an ad that directly affected people's behaviour (in my case, kids at my school) and in turn, the first time I remember seeing people cause a direct change to media or content. Famously Tango was forced to change the controversial 'slap' in their original ad to a kiss because children at school became slap happy and were being injured.
Bodyform

This ad is a fantastic example of how effective music with a strong hook can be. Getting a song stuck in people's heads that features your brand name is incredibly powerful. But not as powerful, as it seemed to be back in 1990, to be a confident woman having the time of her life, dancing like no one's watching despite the fact she's on her period. What a woman!