Passengers at London's busiest station Waterloo are being invited to join the Men In Black (London branch) in a diverting campaign from Sony Pictures to promote the new Men in Black: International film. The installation features MIB stars Chris Hemsworth and Tessa Thomson.
The campaign, by Talon Outdoor, Manning Gottlieb OMD and experiential company Ambient, features a five-meter experiential stand at the station. Users are invited to join the London Branch of MIB by creating their unique 'Branch ID' video, a bespoke GIF capturing the person putting on the famous MIB black sunglasses. Once their ID is created it is displayed on JCDecaux's giant Waterloo Motion, one of London's biggest digital Out of Home screens.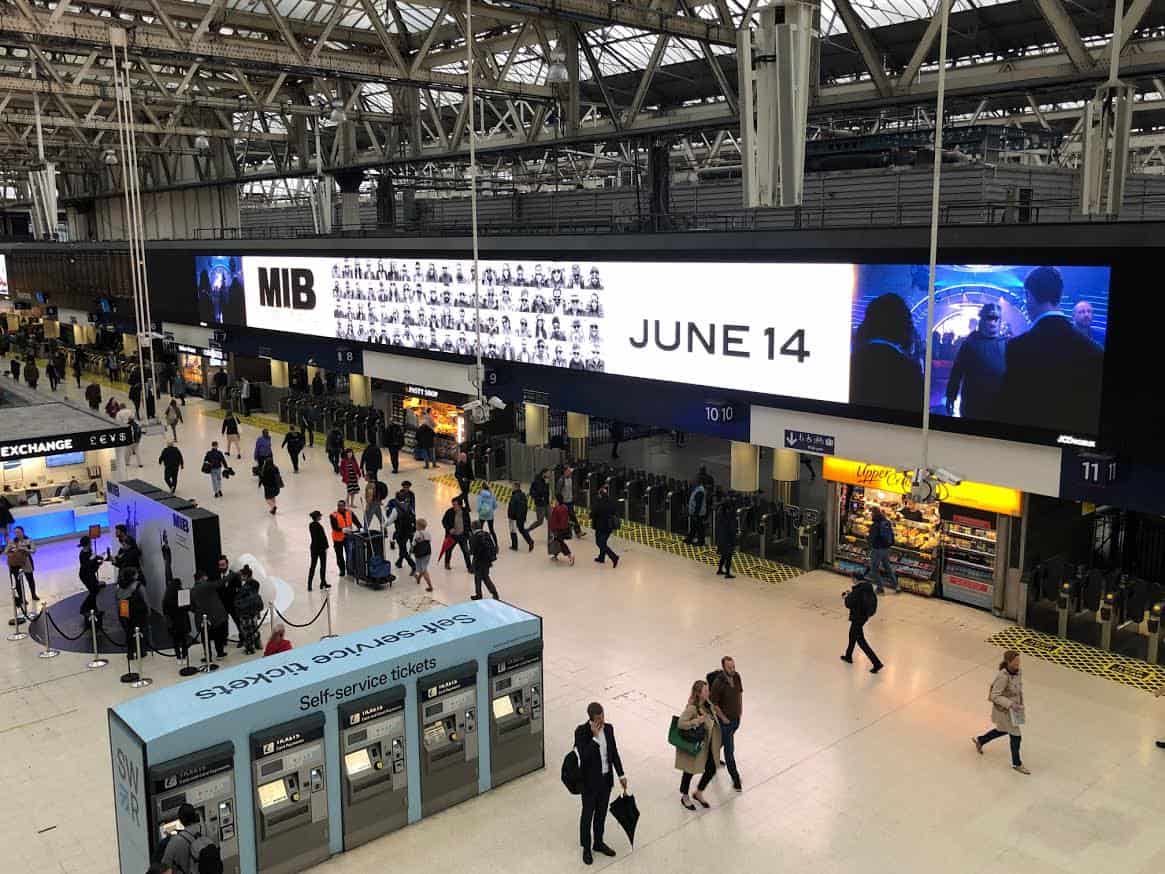 Hemsworth and Thomson, Agent H and Agent M in the blockbuster film, will speak directly to participants.
Around 1,400 GIFs are expected to be created during the experiential campaign which also as includes additional social activation, with each 'new recruit' given a pair of MIB sunglasses to take home. Men In Black: International will be released in UK cinemas on Friday June 14.
Talon Creative Solutions project director Catherine Knight says: "This campaign is a great demonstration of bringing together the experiential and digital OOH opportunities within the canvas of London Waterloo giving station users their own moment of fame on the Motion screen. We are delighted to have been able to create this campaign with Sony Pictures to give Londoners a fun and interactive experience with the new MIB release."