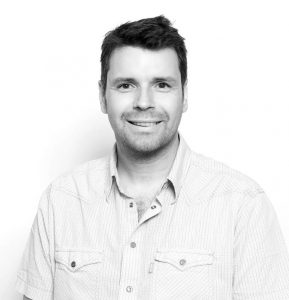 Richard Ireland is managing director of Gramercy Park Studios, the post production house within WPP-owned production giant Hogarth. Gramercy Park has studios in London and New York.
Desert Island Ads

Gramercy Park Studios offers high end to end post production under one roof with industry leading creative talent and technology across each department. We believe this makes collaboration between disciplines as seamless as possible in order for the big idea to come to life. My Desert Island Ads showcase the craft involved in making quality, memorable ads, and are a reminder that great work is in the execution.
Hamlet – Photo Booth
It's just so simple and effective. One shot, brilliant timing. Those of a certain age remember those photo booths with great fondness. The fact that you can see him smoke, and the voice over, just slaps it firmly in a time gone by.
Volvo – The Epic Split
I just realised that this is also one shot. We had never seen anything like this at that time. Was it fake? How could it be real? Generated lots of water cooler moments, lots of great press, and then you realise the trucks were going backwards…
Barnado's – Life Story
Wow, I had no idea when I was putting this list together that this one was also one shot – or, well, the appearance of being one shot. Amazing casting, and beautifully choreographed as well. I cried when I first saw it. Mostly because I wasn't involved in it in any way.
Johnnie Walker – Keep Walking
We now really do have a theme. I loved this because it appears so simple. Robert's performance is incredible. How many takes? It's six minutes long but feels half the length.
I didn't work on it, but Gramercy Park Studio's head of colour grading, Ben Rogers, did at his previous company. It also looks beautiful.
Three – Sing It Kitty
Well I just can't stop singing along, and not just because it's a Starship song. It's because of the amazing casting and the humour. Happy, happy ad.