This one comes firmly into the "whatever will they think of next" category: Out of Home incubator KineticX (part of WPP) is partnering with a new outfit called Pluvo to create what they call "air-purifying advertising inventory, at valuable high foot-fall locations across London."
Pluvo's patent-pending street furniture product claims to use an enclosed mist of water droplets to remove dangerous pollutants from the air. The mist responds to location changes in pollution levels in real-time, cleaning the surrounding air. Each Pluvo unit is funded by advertising spend.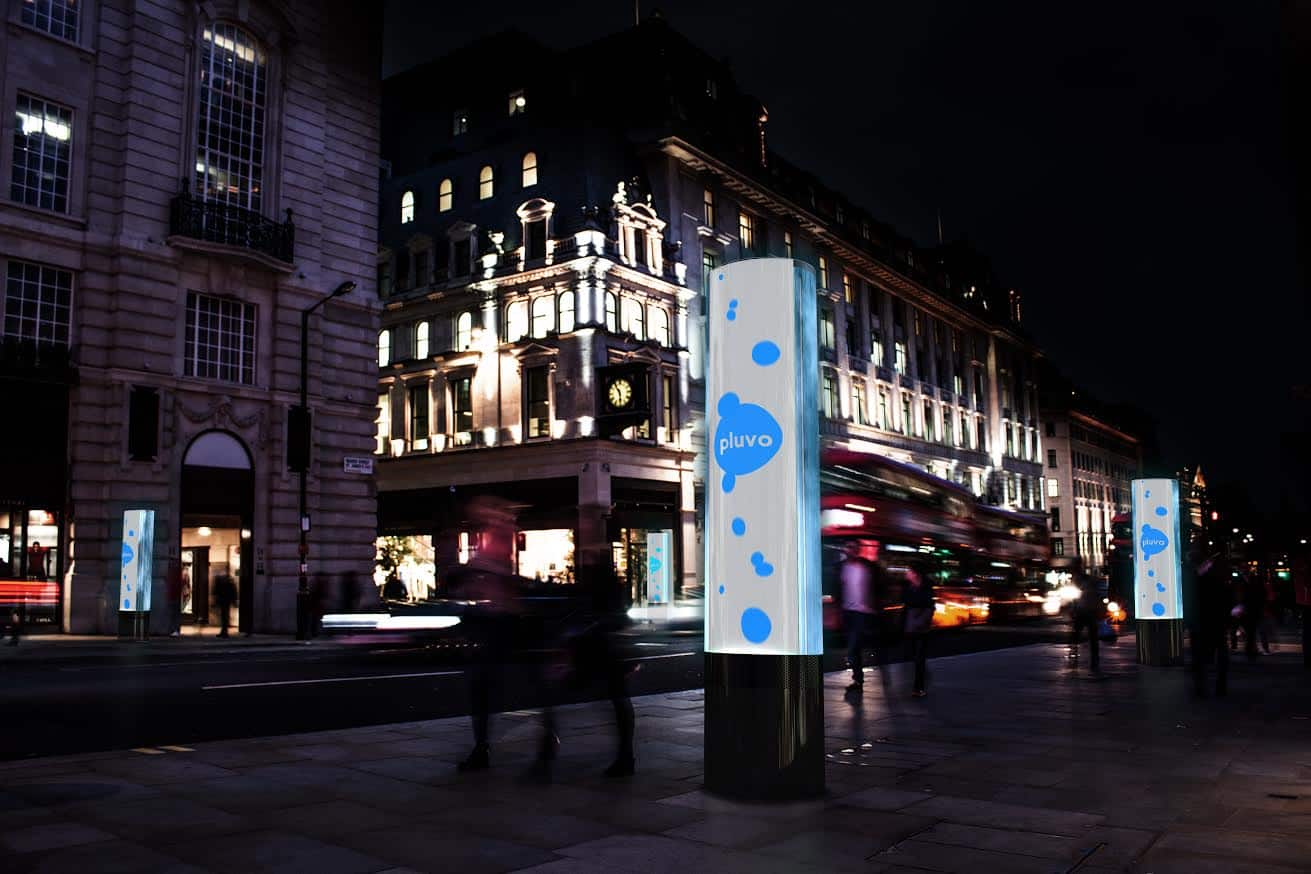 Well it might stop us all from choking to death in Oxford Street.
Kinetic head of innovation Dominic Murray says: "Within KineticX, our ambition is to constantly push the boundaries of what is possible with Out-of-Home advertising, in order to connect our clients to game-changing start-ups in the sector.
"Pluvo savvily combines the appeal of OOH's mass reach and brand-building capabilities, with a solution to one of the most pressing environmental concerns for city dwellers. For brands, this creates an invaluable opportunity to support sustainability, whilst simultaneously getting their message out to desirable city audiences."
The two are talking to other councils in the UK too.