Nobody quite knew if Grey Consulting was a real world bid (or just somewhere to park a CEO) when it was announced about a year ago but it's just struck a deal with an entity called Makerversity, described as a 500-strong community of the brightest creative innovators, headquartered at Somerset House in London.
Makerversity (below) says it curates and convenes the best talent across product design, fashion, art and experimental architecture to sustainable materials, IoT, digital manufacturing and coding. Providing spaces and workshops for professional makers to develop and create their work, supported by Somerset House Trust.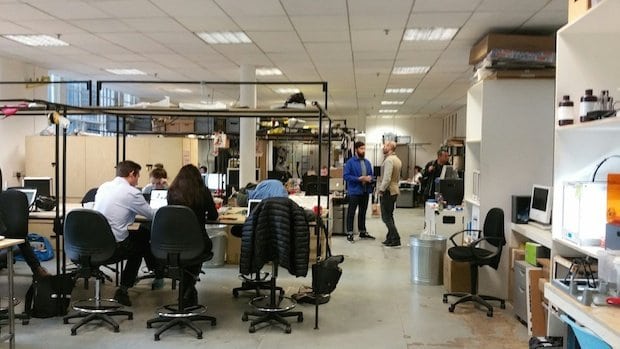 Makerversity CEO Fiona Dent says: "Makerversity acts as a catalyst for unexpected encounters, fostering collaborations between an incredible range of the brightest leading creators and innovators. Our experimental approach and engaged members, whose own practice is defining our world, create highly original new outcomes. We are delighted to bring this philosophy to a wider audience and generate interesting projects for Makerversity members through our partnership with Grey Consulting."
Grey Consulting CEO Leo Rayman (formerly CSO and then CEO at Grey London) says: "This exciting partnership gives our clients the potential to access a network of some of the most diverse and innovative individuals in the world today. Being so tightly connected to a community of makers means we don't just develop transformational strategies but can quickly realise them in three dimensions. This sets Grey Consulting apart from the pure play strategy houses who are sometimes criticised for not making their thinking real at the pace modern businesses require."
Grey Consulting says it's working with clients banking, public health, retail, FMCG and entertainment.